Dealing with the Margins of Law: Adult Sex Workers' Resistance in Everyday Life
Keywords:
Sex Work, Resistance, Legal Marginalization, Consciousness
Abstract
This article looks at the way sex workers in Córdoba, Argentina, have dealt with legal marginalization, focusing on their understandings and associated practices of resistance. Sex workers position in law shows the group is on the margins of law, which means that their activity is not considered to be legal but is not illegal either.
Since 2000 a group of sex workers started to organize to stop the constant detentions and humiliations by police officers. The organization called AMMAR (Asociación de Mujeres Meretrices Argentinas) implied a major shift from an oppression of consciousness to a consciousness of oppression, modifying in this process the terms of their resistance from mere tactics of survival to a struggle for redefinition of their position in law and society.
This article firstly explores the idea of margins of law, consciousness, power and resistance, and also describes the regulation of sex work in the city of Córdoba; secondly, it refers to sex workers experiences, perceptions and practices of resistance before the organization in relation to the police, the Judiciary, as well as with other institutions, and relates this experiences with their practices of resistance in that period; thirdly, it explains the process of organization and the way it has influenced their reflective awareness and practices of resistance, it describes as well the heterogeneity of understandings regarding law. Lastly, the Conclusion revisits the outcomes and literature to propose final reflections about dealing with the margins of law in everyday life.
DOWNLOAD THIS PAPER FROM SSRN:http://ssrn.com/abstract=1615433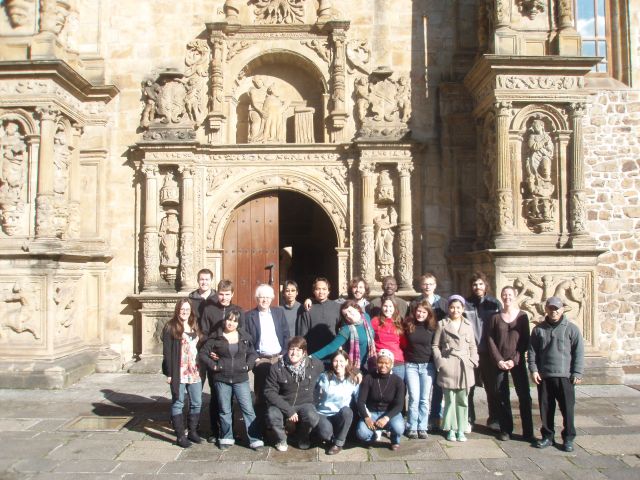 Downloads
How to Cite
Fassi, M. N. (2010) "Dealing with the Margins of Law: Adult Sex Workers' Resistance in Everyday Life", Oñati Socio-Legal Series, 1(1). Available at: https://opo.iisj.net/index.php/osls/article/view/30 (Accessed: 2 August 2021).
License
OSLS strictly respects intellectual property rights but it is our policy that the author retains copyright, and articles are made available under a Creative Commons licence. The Creative Commons Non-Commercial Attribution No-Derivatives licence is our default licence, further details available at https://creativecommons.org/licenses/by-nc-nd/4.0 If this is not acceptable to you, please contact us.
The non-exclusive permission you grant to us includes the rights to disseminate the bibliographic details of the article, including the abstract supplied by you, and to authorise others, including bibliographic databases, indexing and contents alerting services, to copy and communicate these details.
For information on how to share and store your own article at each stage of production from submission to final publication, please read our Self-Archiving and Sharing policy.
The Copyright Notice showing the author and co-authors, and the Creative Commons license will be displayed on the article, and you must agree to this as part of the submission process. Please ensure that all co-authors are properly attributed and that they understand and accept these terms.