The role of constitutional policy in the formation of a democratic society and the rule of law in the conditions of the Russian legal system
Keywords:
legal systems, constitutional provisions, constitutional review, social development, constitutional values, sistemas jurídicos, provisiones constitucionales, revisión de la Constitución, desarrollo social, valores constitucionales
Abstract
The study purpose is to estimate the direct relationship of constitutional provisions and other sources of constitutional law with the rule of law concept, law and democracy effectiveness, to compare and determine the priorities of Russia's constitutional values. Through a comparative legal method, issues related to the constitutional provisions interpretation and legal system characteristics at specific stages of its development in Russia and foreign countries are examined. The results of this study reveal the essence of the genesis and evolution of sources of Russian constitutional law and are of practical importance for subjects of the formation of state policy in the field of constitutional law.
El objetivo del estudio es estimar la relación directa de las disposiciones constitucionales y otras fuentes del derecho constitucional con el concepto de Estado de Derecho, la eficacia de la ley y la democracia, para comparar y determinar las prioridades de los valores constitucionales de Rusia. A través del método jurídico comparativo, se examinan cuestiones relacionadas con la interpretación de las disposiciones constitucionales y las características del sistema jurídico en etapas específicas de su desarrollo en Rusia y en otros países. Los resultados del estudio revelan la esencia de la génesis y la evolución de las fuentes del derecho constitucional ruso y son de importancia práctica para los sujetos de la formación de la política estatal en el ámbito del derecho constitucional.
Available from: https://doi.org/10.35295/osls.iisl/0000-0000-0000-1244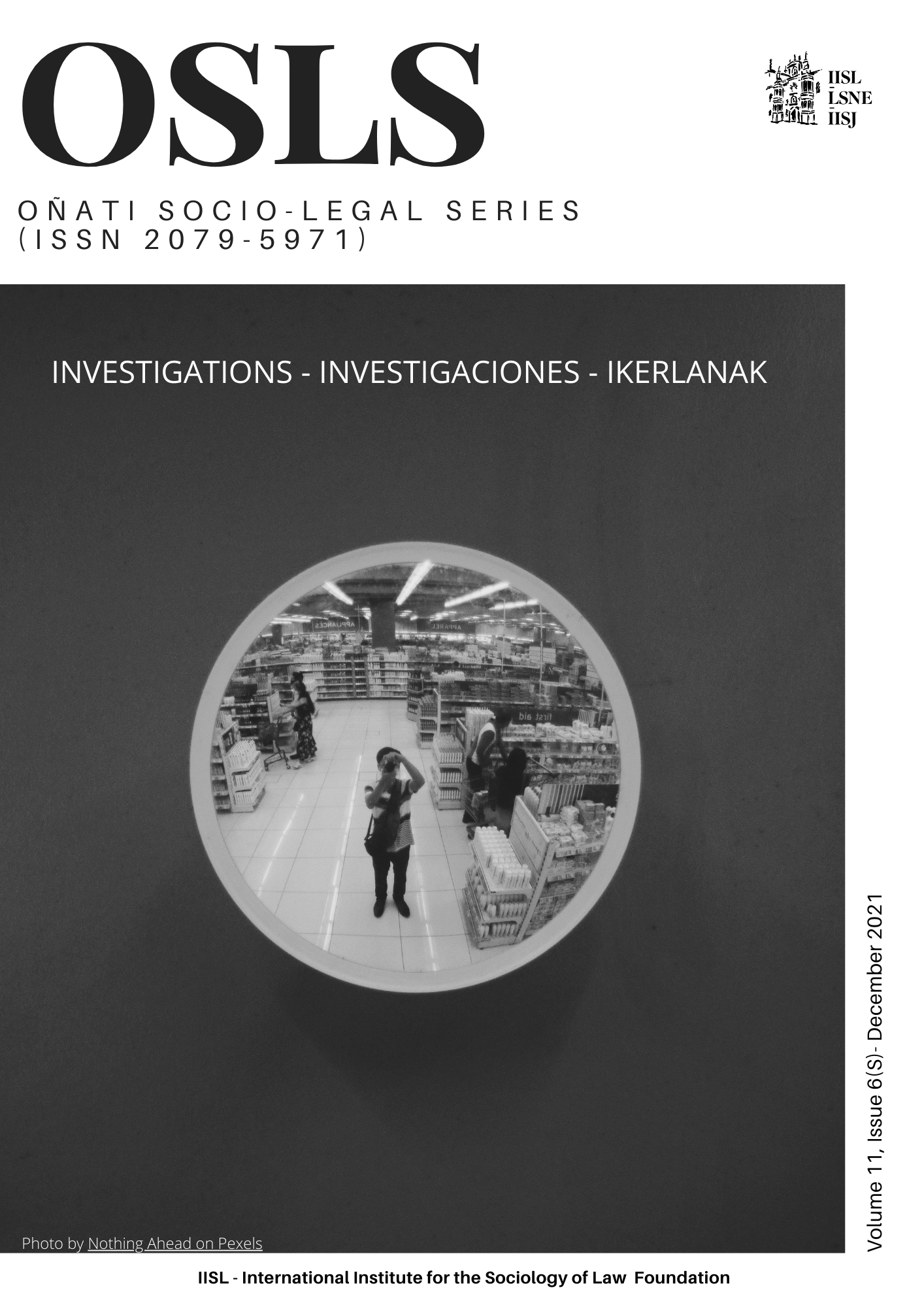 Published
30-11-2021 — Updated on 22-12-2021
How to Cite
Eremyan, E., Galitsky, E. and Chermit, R. (2021) "The role of constitutional policy in the formation of a democratic society and the rule of law in the conditions of the Russian legal system", Oñati Socio-Legal Series, 11(6(S), pp. S352-S372. Available at: https://opo.iisj.net/index.php/osls/article/view/1414 (Accessed: 29 May 2023).
Section
Individual Articles
License
Copyright (c) 2021 Eduard Eremyan, Eduard Galitsky, Ruslan Chermit
This work is licensed under a Creative Commons Attribution-NonCommercial-NoDerivatives 4.0 International License.
OSLS strictly respects intellectual property rights and it is our policy that the author retains copyright, and articles are made available under a Creative Commons licence. The Creative Commons Non-Commercial Attribution No-Derivatives licence is our default licence, further details available at https://creativecommons.org/licenses/by-nc-nd/4.0 If this is not acceptable to you, please contact us.
The non-exclusive permission you grant to us includes the rights to disseminate the bibliographic details of the article, including the abstract supplied by you, and to authorise others, including bibliographic databases, indexing and contents alerting services, to copy and communicate these details.
For information on how to share and store your own article at each stage of production from submission to final publication, please read our Self-Archiving and Sharing policy.
The Copyright Notice showing the author and co-authors, and the Creative Commons license will be displayed on the article, and you must agree to this as part of the submission process. Please ensure that all co-authors are properly attributed and that they understand and accept these terms.