Attack or reform: Systemic interventions in the judiciary in Hungary, Poland, and Slovakia
Keywords:
Central and Eastern Europe,, judicial independence, attack and reform, accountability of the judiciary, Slovak reform of the judiciary 2020, Europa Central y del Este, independencia judicial, reforma judicial eslovaca 2020, ataque y reforma
Abstract
Is it possible to distinguish whether a government is willing to eliminate its accountability or aims for public trust or efficacy growth? Moreover, which elements in the government's actions differentiate valid criticism from an attack on the independence of the judiciary? This paper proposes an original approach toward recognizing an attack on the judiciary. While previous approaches focused on the reformer's motivation, adherence to international standards, or the requirement of the "tribunal established by the law," this approach is looking for a kernel of judicial independence and finds it in sufficient conditions for a judge's free and impartial decision. In the paper, changes in Hungary and Poland will be compared to the Slovak judicial reform since 2020. While after three decades after the fall of state socialism, Hungary, Poland, and Slovakia face similar problems of backsliding of the rule of law and emerging populism, different motivations, interpretations, and outcomes of the judicial reforms can be seen in Slovakia.
¿Es acaso posible distinguir si un gobierno está dispuesto a eliminar su responsabilidad o si aspira a la confianza pública o al crecimiento de la eficacia? Por otro lado, ¿qué elementos de las acciones del gobierno diferencian una crítica válida de un ataque a la independencia del poder judicial? Este documento propone un enfoque original para reconocer un ataque al poder judicial. Mientras que los enfoques anteriores se centraban en la motivación del reformador, la adhesión a las normas internacionales o el requisito del "tribunal establecido por la ley", este enfoque busca un núcleo de independencia judicial y lo encuentra en las condiciones suficientes para la decisión libre e imparcial de un juez. En el documento, los cambios en Hungría y Polonia se compararán con la reforma judicial eslovaca desde 2020. Si bien después de tres décadas de la caída del socialismo de Estado, Hungría, Polonia y Eslovaquia se enfrentan a problemas similares de retroceso del Estado de Derecho y populismo emergente, en Eslovaquia se observan diferentes motivaciones, interpretaciones y resultados de las reformas judiciales.
Available from: https://doi.org/10.35295/osls.iisl/0000-0000-0000-1393
Metrics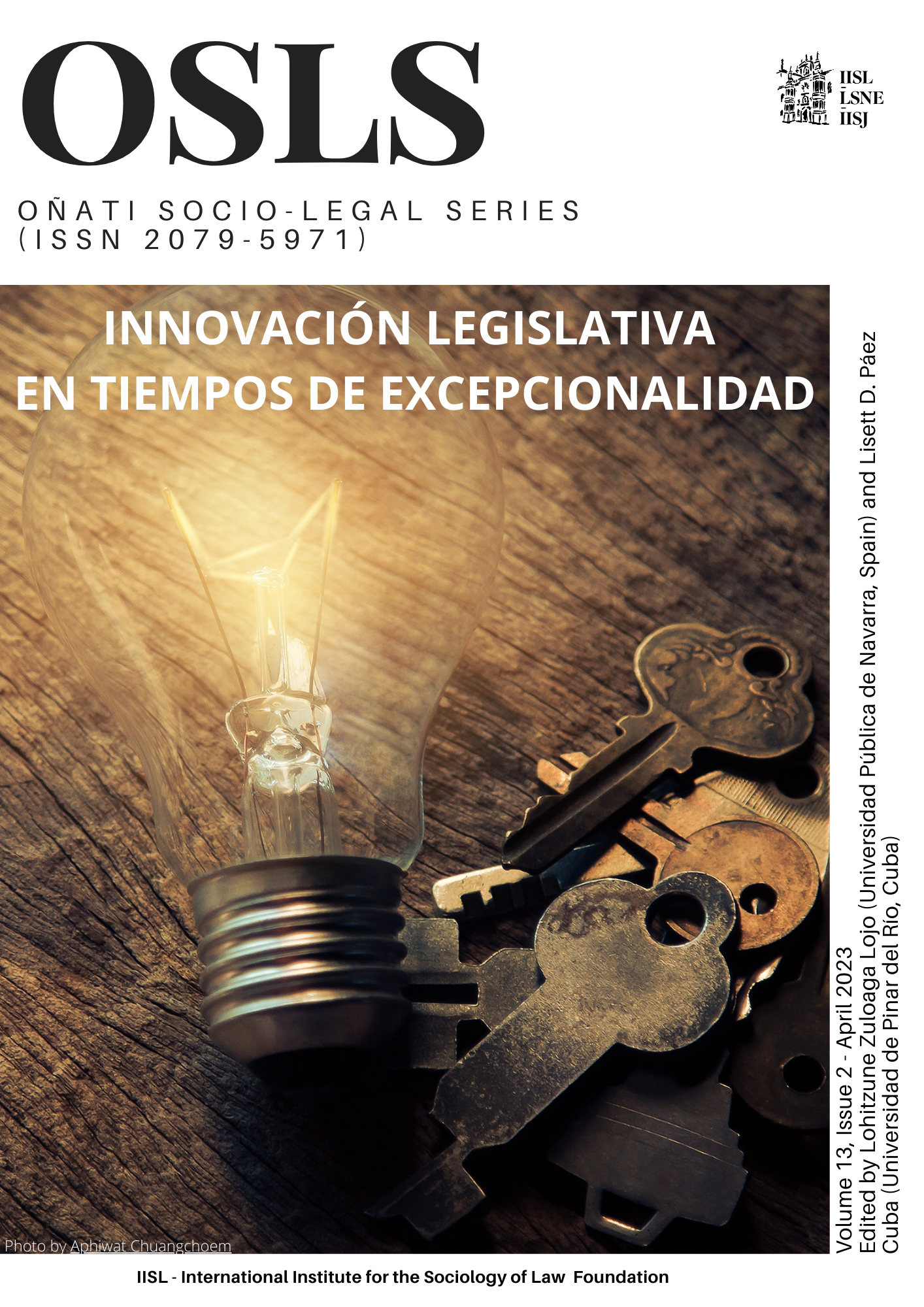 Downloads
Published
06-02-2023 — Updated on 01-04-2023
How to Cite
Čuroš, P. (2023) "Attack or reform: Systemic interventions in the judiciary in Hungary, Poland, and Slovakia", Oñati Socio-Legal Series, 13(2), pp. 626–658. doi: 10.35295/osls.iisl/0000-0000-0000-1393.
Section
Individual Articles
License
Copyright (c) 2023 Peter Čuroš
This work is licensed under a Creative Commons Attribution-NonCommercial-NoDerivatives 4.0 International License.
OSLS strictly respects intellectual property rights and it is our policy that the author retains copyright, and articles are made available under a Creative Commons licence. The Creative Commons Non-Commercial Attribution No-Derivatives licence is our default licence, further details available at https://creativecommons.org/licenses/by-nc-nd/4.0 If this is not acceptable to you, please contact us.
The non-exclusive permission you grant to us includes the rights to disseminate the bibliographic details of the article, including the abstract supplied by you, and to authorise others, including bibliographic databases, indexing and contents alerting services, to copy and communicate these details.
For information on how to share and store your own article at each stage of production from submission to final publication, please read our Self-Archiving and Sharing policy.
The Copyright Notice showing the author and co-authors, and the Creative Commons license will be displayed on the article, and you must agree to this as part of the submission process. Please ensure that all co-authors are properly attributed and that they understand and accept these terms.