"Through Roger Matthews' eyes": Glimpses of critical and left realist British criminology
Keywords:
Roger Matthews, British socio-criminological academia, academic network, European criminology, Latin American criminology, socio-criminología británica, red académica, criminología europea, criminología latinoamericana
Abstract
Roger Matthews was a British criminologist renowned as a left realist. He was a Professor of Criminology at the University of Kent and worked with figures such as Cohen and Young. He was part of the National Deviancy Conference and was there when Taylor, Walton and Young publish "The New Criminology". Matthews was also one of the founders of the European Group for the Study of Deviance and Social Control. In this interview, Matthews presented a brief context of British sociocriminological academia in the 1970's and on. He showed us the academic network between North American and British academics and the rivalry among them. After all that, Matthews still talked about his impressions on European and Latin American Criminology.
Roger Matthews fue un criminólogo británico reputado como realista de izquierdas. Fue profesor de criminología en la Universidad de Kent y participó en la National Deviancy Conference. En esta entrevista, Matthews presenta un breve contexto de la realidad académica socio-criminológica británica en los 70 y más allá. Nos muestra la red académica entre los investigadores norteamericanos y británicos y la rivalidad entre ellos. A continuación, Matthews habla de sus impresiones sobre la criminología europea y la latinoamericana. Sus afirmaciones nos animaron a reflexionar sobre debates recientes en el campo criminológico brasileño y nos alertaron de algunos de los límites de una criminología marginal.
Available from: https://doi.org/10.35295/osls.iisl/0000-0000-0000-1237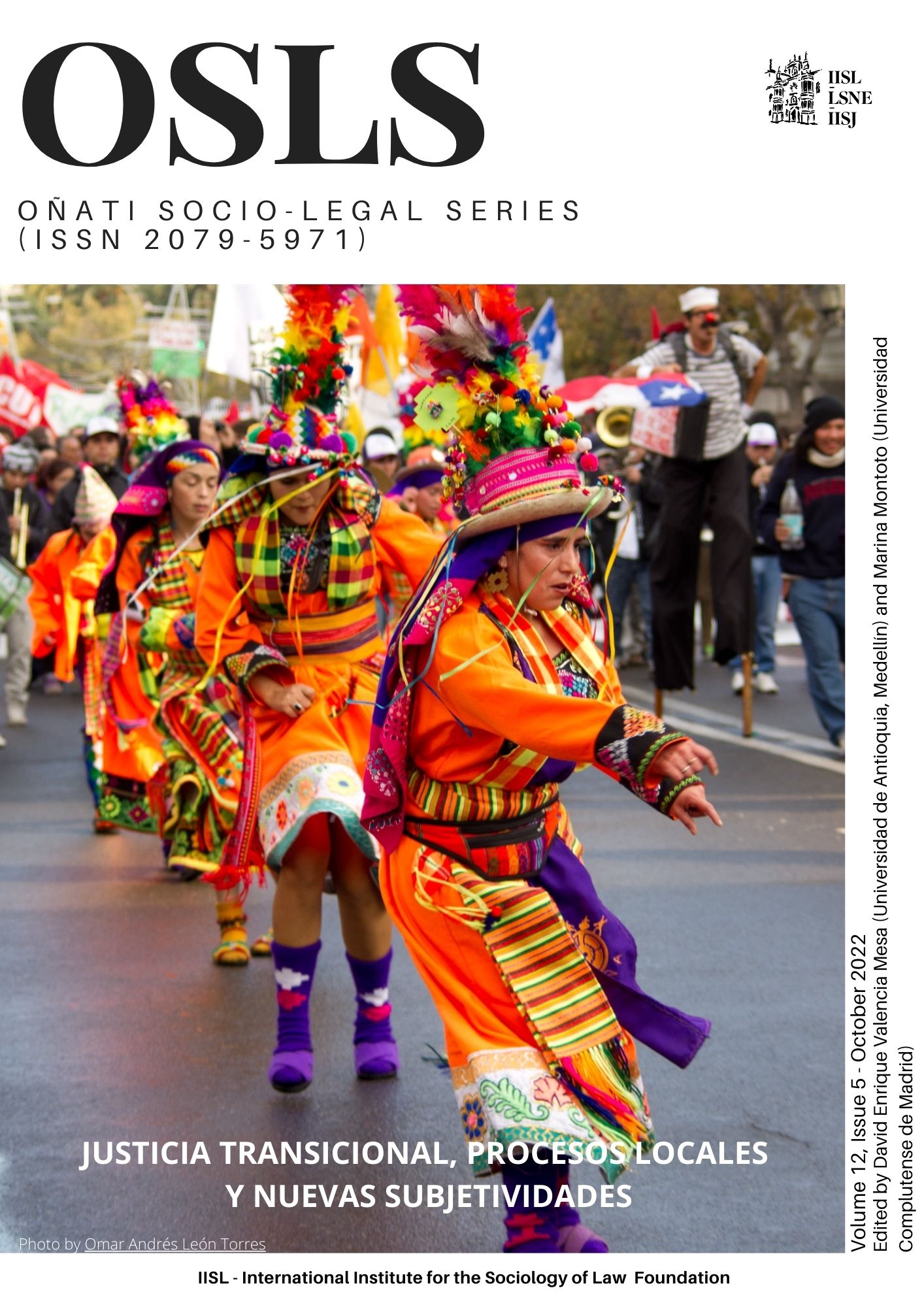 Published
30-11-2021 — Updated on 01-10-2022
How to Cite
Machado, B. A. and Cordeiro, C. S. (2022) ""Through Roger Matthews' eyes": Glimpses of critical and left realist British criminology", Oñati Socio-Legal Series, 12(5), pp. 1323–1346. Available at: https://opo.iisj.net/index.php/osls/article/view/1385 (Accessed: 27 January 2023).
Section
Individual Articles
License
Copyright (c) 2021 Bruno Amaral Machado, Carolina Souza Cordeiro
This work is licensed under a Creative Commons Attribution-NonCommercial-NoDerivatives 4.0 International License.
OSLS strictly respects intellectual property rights and it is our policy that the author retains copyright, and articles are made available under a Creative Commons licence. The Creative Commons Non-Commercial Attribution No-Derivatives licence is our default licence, further details available at https://creativecommons.org/licenses/by-nc-nd/4.0 If this is not acceptable to you, please contact us.
The non-exclusive permission you grant to us includes the rights to disseminate the bibliographic details of the article, including the abstract supplied by you, and to authorise others, including bibliographic databases, indexing and contents alerting services, to copy and communicate these details.
For information on how to share and store your own article at each stage of production from submission to final publication, please read our Self-Archiving and Sharing policy.
The Copyright Notice showing the author and co-authors, and the Creative Commons license will be displayed on the article, and you must agree to this as part of the submission process. Please ensure that all co-authors are properly attributed and that they understand and accept these terms.