El arte como herramienta de denuncia social de las violencias contra las mujeres
(Art as a tool for social denunciation of violence against women)
Keywords:
violencias contra las mujeres, arte, denuncia social, violence against women, art, social denunciation
Abstract
A partir de un hecho extremo de violencia contra una mujer ocurrido en nuestro país [Argentina], reflexionaré desde la propuesta que introdujo una intervención artística, intentando poner en dialogo el aporte que ofrece el arte, que puede transformarse en un aliado a la hora no solo de revelar lo que ocurre con las mujeres violentadas, sino también contribuir a generar nuevas conciencias y modificar realidades, constituyendo una herramienta de denuncia social.
From an extreme event of violence against a woman that occurred in Argentina, I will reflect on the proposal that introduced an artistic intervention, trying to put into dialogue the contribution that art offers, which can become an ally when not only revealing what that occurs with violated women, but also helps to generate new consciences and contribute to modifying realities, constituting a tool for social denunciation.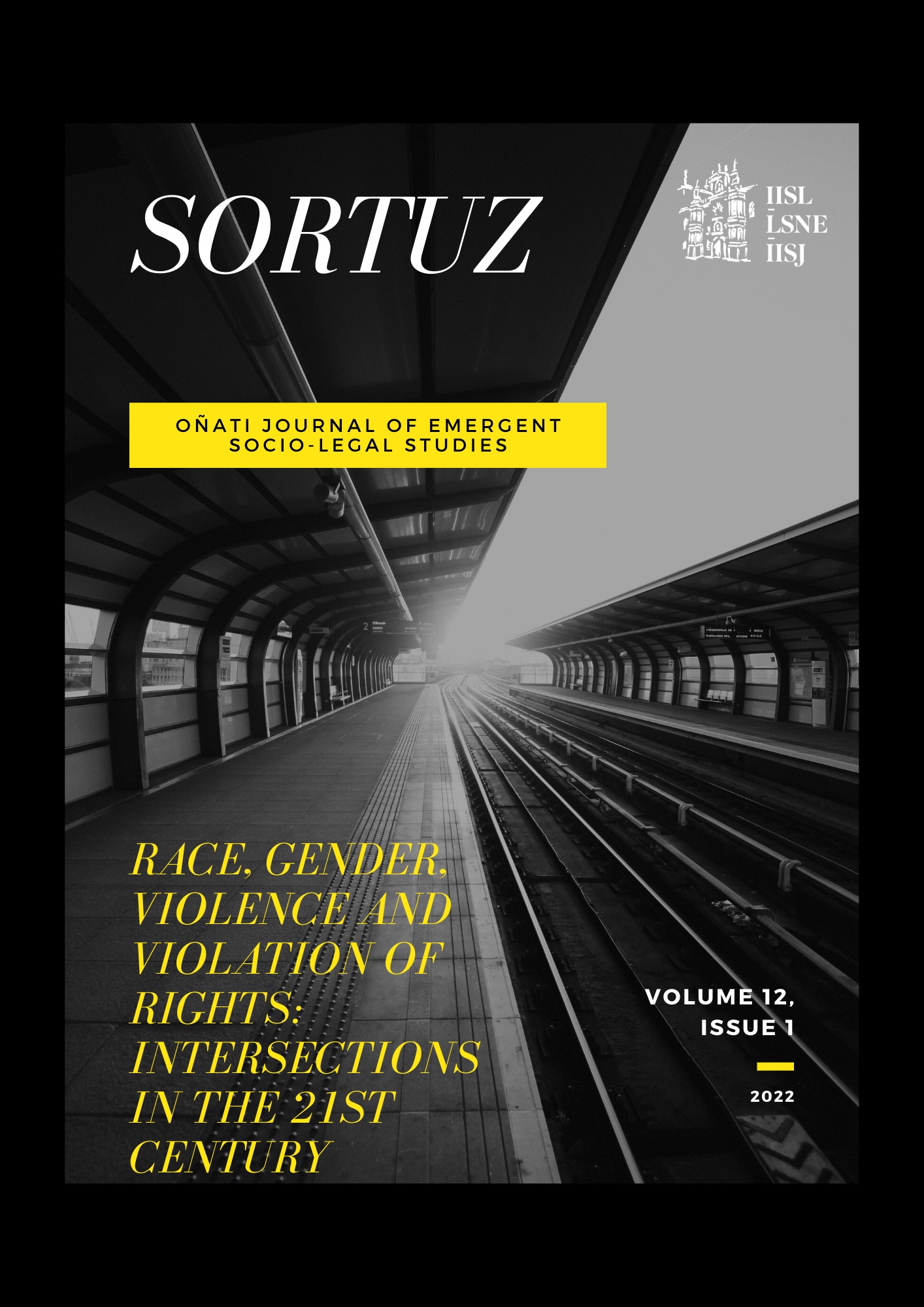 Downloads
License
Copyright (c) 2021 Susana Cisneros
This work is licensed under a Creative Commons Attribution 4.0 International License.
Sortuz: Oñati Journal of Emergent Socio-Legal Studies provides immediate open access to all its content on the principle that making research freely available to the public supports a greater global exchange of knowledge.
All articles are published under a Creative Commons Attribution 4.0 International License.
Copyright and publishing rights are held by the authors of the articles. We do, however, kindly ask for later publications to indicate Sortuz as the original source.