Uso estratégico del derecho: reconocimiento del matrimonio de parejas del mismo sexo en Argentina (Strategic use of law: recognition of same sex marriages in Argentina)
Keywords:
Gay-marriage, Strategic use of law, Cause lawyer
Abstract
This research examines one of the most important conflicts in recent history that placed Argentina as the first Latin American country to enact a gay marriage law. The particularity of the conflict is the political struggle mainly manifested in two opposite positions within the political-legal field: on the one hand, sexual diversity organizations that promoted the expansion and recognition of their rights and on the other hand, the resistance of its counterpart which is represented by the Catholic Church and Pro-life organizations which were against legal recognition. Thus, this paper sets out to show the importance that the strategic use of law took as the main instrument of the struggle in defense of these organizations interests by analyzing the different legal conceptions of cause lawyers in this process. In this respect the thesis provides a doble analytical construction: the first one, historical-explanatory, which hightlight the background of the the homosexual conflict in Argentina and the second one, juridical-discursive that gives an in-depth analysis of legal conceptions of cause lawyers, which has been the subject of a broad debate, the political and ideological orientation in the legal profession.
El presente estudio forma parte de una investigación empírica llevada a cabo en el marco de la Tesis de Maestría. Su análisis se enfoca en uno de los conflictos más relevantes de la historia reciente que posicionó a la Argentina como el primer país Latinoamericano en promulgar la Ley de matrimonio homosexual. La particularidad del conflicto radica en el ímpetu de la lucha política manifestada principalmente en dos posiciones encontradas dentro del campo político-jurídico: por un lado, las organizaciones de la diversidad sexual que promovían la ampliación y reconocimiento de sus derechos y por otro lado, la resistencia de su contraparte representada por la Iglesia Católica y diversas organizaciones pro-vida que se manifestaban en contra de su reconocimiento legal. Por ello, esta investigación pretende mostrar la relevancia que cobró el uso estratégico de derecho como instrumento principal de lucha en defensa de los intereses contrapuestos de estas organizaciones, siendo el objetivo general analizar las diversas cosmovisiones de derecho que poseen los abogados representantes de estas organizaciones en conflicto. Con este fin, la tesis propone una doble construcción analítica: la primera histórica-explicativa destinada a visualizar la lucha homosexual en el contexto histórico donde acontece y la segunda, discursiva-jurídica que se focaliza en el análisis de las cosmovisiones de los abogados de las organizaciones en lucha, que ha dado lugar a diversos debates en torno a las orientaciones políticas e ideológicas del ejercicio profesional.
DOWNLOAD THIS PAPER FROM SSRN: http://ssrn.com/abstract=1737356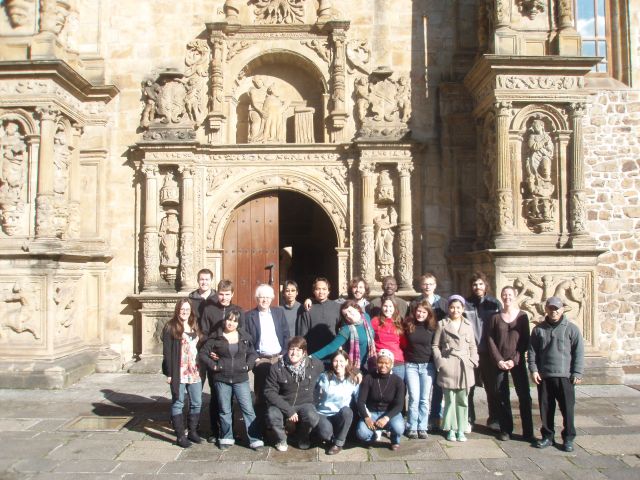 Downloads
How to Cite
Manzo, M. (2010) "Uso estratégico del derecho: reconocimiento del matrimonio de parejas del mismo sexo en Argentina (Strategic use of law: recognition of same sex marriages in Argentina)", Oñati Socio-Legal Series, 1(1). Available at: https://opo.iisj.net/index.php/osls/article/view/44 (Accessed: 23 June 2021).
License
OSLS strictly respects intellectual property rights but it is our policy that the author retains copyright, and articles are made available under a Creative Commons licence. The Creative Commons Non-Commercial Attribution No-Derivatives licence is our default licence, further details available at https://creativecommons.org/licenses/by-nc-nd/4.0 If this is not acceptable to you, please contact us.
The non-exclusive permission you grant to us includes the rights to disseminate the bibliographic details of the article, including the abstract supplied by you, and to authorise others, including bibliographic databases, indexing and contents alerting services, to copy and communicate these details.
For information on how to share and store your own article at each stage of production from submission to final publication, please read our Self-Archiving and Sharing policy.
The Copyright Notice showing the author and co-authors, and the Creative Commons license will be displayed on the article, and you must agree to this as part of the submission process. Please ensure that all co-authors are properly attributed and that they understand and accept these terms.