Economía: la excepcionalidad como impulsora de cambios estructurales en la Comunidad Autónoma Vasca y Navarra
(Economy: Exceptionality as a driver of structural change in the Basque Autonomous Community and Navarre)
Keywords:
COVID-19, Gran Recesión, políticas contracíclicas, CAV, Navarra, políticas estructurales, Great Recession, countercyclical policy, Basque Country, Navarre, structural policies
Abstract
La pandemia mundial generó una crisis de consecuencias todavía impredecibles, agravadas además por la guerra de Ucrania. En 2008 había surgido un consenso amplio sobre la necesidad de reformas profundas que, en el fondo, significaban acabar con el consenso neoliberal prevaleciente desde los ochenta, si bien pronto las posibilidades de recuperación quedaron supeditadas al ciclo económico. Nuevamente la crisis actual pone en cuestión la calidad y efectividad del sistema de protección social y del propio Estado del bienestar. Las respuestas parecen indicar un cambio de rumbo, hacia la salvaguardia y el fortalecimiento de lo público. La Comunidad Autónoma Vasca y Navarra no son ajenas a ello. Dos síntomas pueden ser el refuerzo de la inversión en sanidad, que implica revertir recortes previos, y la aprobación de sistemas de cobertura a los grupos más desfavorecidos. Esas medidas requieren, no obstante, el respaldo de otras estructurales, particularmente fiscales.
The global pandemic generated a crisis of still unpredictable consequences, further aggravated by the war in Ukraine. In 2008 a broad consensus had emerged on the need for far-reaching reforms, which basically meant doing away with the neoliberal consensus that had prevailed since the 1980s, although the chances of recovery were soon made dependent on the economic cycle. Once again, the current crisis is calling into question the quality and effectiveness of the social protection system and the welfare state itself. The responses seem to indicate a change of direction, towards safeguarding and strengthening the public sector. The Basque Country and Navarre are affected too. Two symptoms of this are the reinforcement of investment in health, which implies reversing previous cuts, and the approval of systems to cover the most disadvantaged groups. These measures require, however, the backing of other structural measures, particularly fiscal ones.
Available from: https://doi.org/10.35295/osls.iisl/0000-0000-0000-1338
Metrics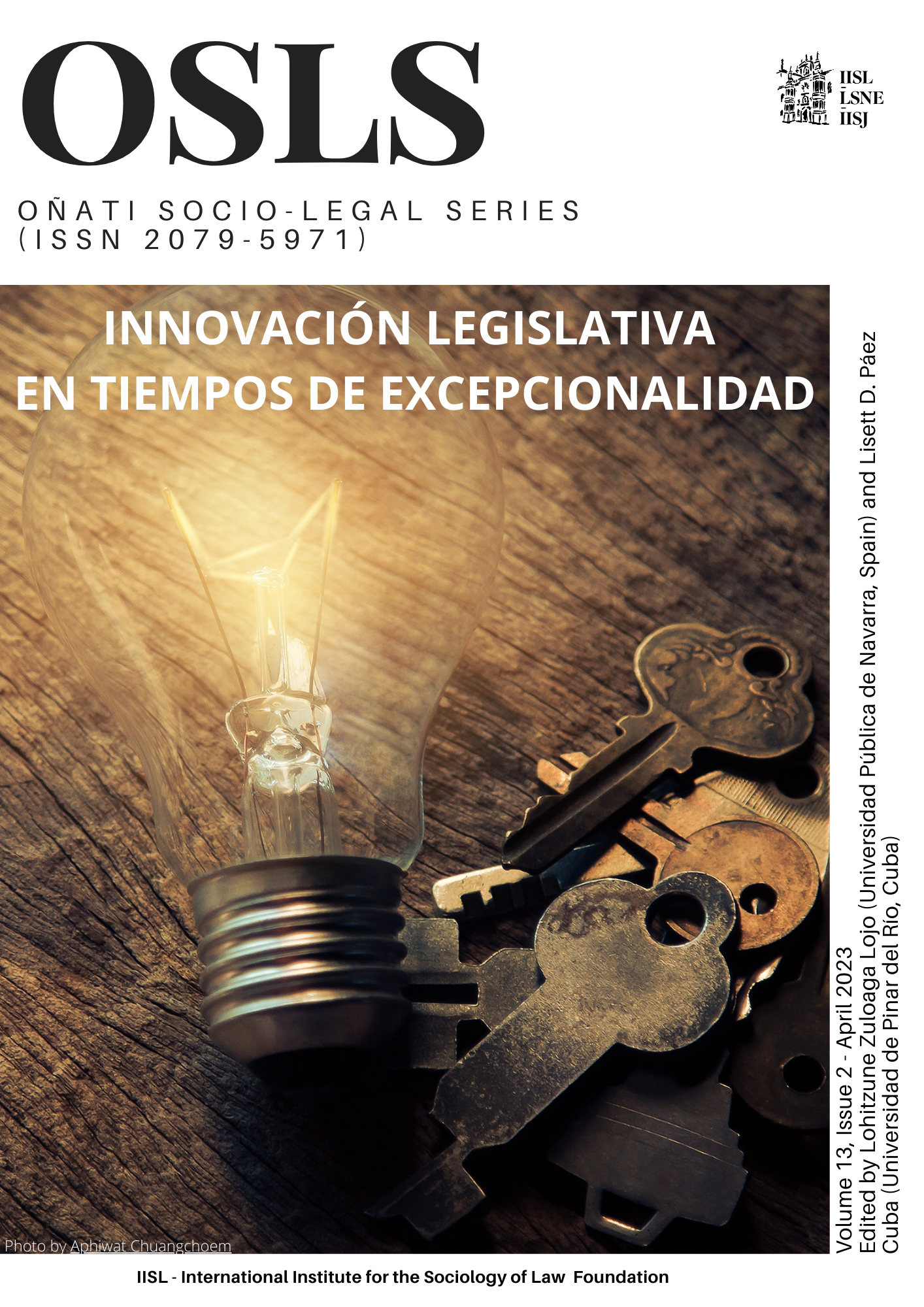 Downloads
Published
09-12-2022 — Updated on 01-04-2023
How to Cite
Longas, J. C. (2023) "Economía: la excepcionalidad como impulsora de cambios estructurales en la Comunidad Autónoma Vasca y Navarra: (Economy: Exceptionality as a driver of structural change in the Basque Autonomous Community and Navarre)", Oñati Socio-Legal Series, 13(2), pp. 253–276. doi: 10.35295/osls.iisl/0000-0000-0000-1338.
Section
1ª parte - Contexto local vasco-navarro
License
Copyright (c) 2022 Juan Carlos Longas
This work is licensed under a Creative Commons Attribution-NonCommercial-NoDerivatives 4.0 International License.
OSLS strictly respects intellectual property rights and it is our policy that the author retains copyright, and articles are made available under a Creative Commons licence. The Creative Commons Non-Commercial Attribution No-Derivatives licence is our default licence, further details available at https://creativecommons.org/licenses/by-nc-nd/4.0 If this is not acceptable to you, please contact us.
The non-exclusive permission you grant to us includes the rights to disseminate the bibliographic details of the article, including the abstract supplied by you, and to authorise others, including bibliographic databases, indexing and contents alerting services, to copy and communicate these details.
For information on how to share and store your own article at each stage of production from submission to final publication, please read our Self-Archiving and Sharing policy.
The Copyright Notice showing the author and co-authors, and the Creative Commons license will be displayed on the article, and you must agree to this as part of the submission process. Please ensure that all co-authors are properly attributed and that they understand and accept these terms.