The ethics of Artificial Intelligence: An analysis of ethical frameworks disciplining AI in justice and other contexts of application
Keywords:
Ethics of AI, AI in justice systems, e-justice, law and technology, legal informatics, e-justicia, ética de la IA, IA en los sistemas judiciales, derecho y tecnología, informática jurídica
Abstract
The recent introduction of AI tools in the justice sector poses several ethical implications as risks for judges' independence and for procedural transparency, and discrimination biases. By developing ethical frameworks governing AI application, private and public agents have been increasingly dealing with risks pertaining to the use of AI. By inventorying and analyzing a set of ethical documents through content analysis, this study highlights the ethical implications involved in the application of AI. Moreover, by investigating the CEPEJ Charter (European Commission for the Effectiveness of Justice of the Council of Europe), the unique ethical document focusing on AI in justice, we were able to clarify potential differences between justice and other contexts of AI application with respect to risks prospected and the protection of ethical principles. The analysis confirms that the discipline of AI is a complex subject that involves very different aspects and therefore needs a broad focus on all contexts of application.
La reciente introducción de herramientas de IA en el sector de la justicia plantea varias implicaciones éticas, como riesgos para la independencia de los jueces y para la transparencia procesal, así como sesgos de discriminación. Mediante el desarrollo de marcos éticos que rigen la aplicación de la IA, los agentes privados y públicos se han enfrentado cada vez más a los riesgos relacionados con el uso de la IA. Al hacer inventario y análisis de un conjunto de documentos éticos mediante un análisis de contenido, este estudio pone de manifiesto las implicaciones éticas que conlleva la aplicación de la IA. Además, al investigar la Carta de la CEPEJ (Comisión Europea para la Eficacia de la Justicia del Consejo de Europa), el único documento ético centrado en la IA en la justicia, pudimos arrojar luz sobre las posibles diferencias entre la justicia y otros contextos de aplicación de la IA con respecto a los riesgos previstos y la protección de los principios éticos. El análisis confirma que la disciplina de la IA es un tema complejo que implica aspectos muy diferentes y, por lo tanto, necesita un enfoque amplio en todos los contextos de aplicación.
Available from: https://doi.org/10.35295/osls.iisl/0000-0000-0000-1273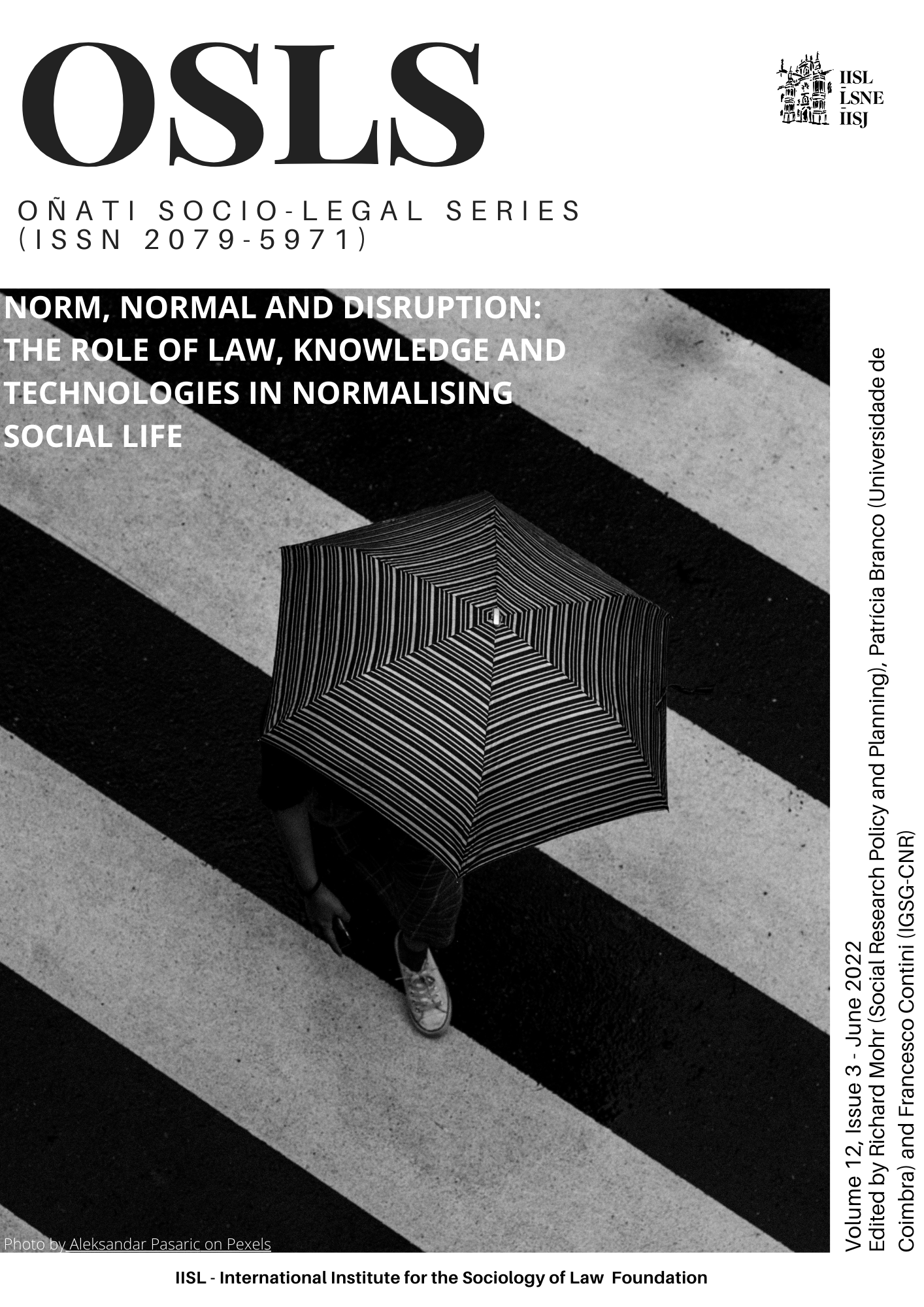 Downloads
Published
30-03-2022 — Updated on 01-06-2022
How to Cite
Lupo, G. (2022) "The ethics of Artificial Intelligence: An analysis of ethical frameworks disciplining AI in justice and other contexts of application", Oñati Socio-Legal Series, 12(3), pp. 614–653. Available at: https://opo.iisj.net/index.php/osls/article/view/1366 (Accessed: 26 June 2022).
License
Copyright (c) 2022 Giampiero Lupo
This work is licensed under a Creative Commons Attribution-NonCommercial-NoDerivatives 4.0 International License.
OSLS strictly respects intellectual property rights and it is our policy that the author retains copyright, and articles are made available under a Creative Commons licence. The Creative Commons Non-Commercial Attribution No-Derivatives licence is our default licence, further details available at https://creativecommons.org/licenses/by-nc-nd/4.0 If this is not acceptable to you, please contact us.
The non-exclusive permission you grant to us includes the rights to disseminate the bibliographic details of the article, including the abstract supplied by you, and to authorise others, including bibliographic databases, indexing and contents alerting services, to copy and communicate these details.
For information on how to share and store your own article at each stage of production from submission to final publication, please read our Self-Archiving and Sharing policy.
The Copyright Notice showing the author and co-authors, and the Creative Commons license will be displayed on the article, and you must agree to this as part of the submission process. Please ensure that all co-authors are properly attributed and that they understand and accept these terms.