The Social Mind-set Model potentially explains varying societies' responses to social and criminal behavior
Keywords:
Social Mind-sets, community sentiment, social issues, policy response, criminal behavior, mentalidades sociales, sentimiento de comunidad, problemas sociales, respuesta política, conducta criminal
Abstract
Many countries face similar social issues, but adopt dramatically different solutions. This variation could be because countries have different social mind-sets (SMS), which explain why a certain policy response is adopted. The Social Mind-set Model ("SMS Model") is a modest addition to the frameworks of Blumer (1971) and Kingdon (2003), who explain how and when the policy process begins. The SMS Model proposes six factors that influence the SMS of a society, which in turn shapes policy processes described by Blumer and Kingdon. These include society's: 1) high-profile events and social movements, 2) economic-political-legal situation, 3) cultural beliefs and practices, 4) use of research, 5) preference for justice principles, and 6) attributions for behavior. This cross-cultural analysis uses examples from multiple countries. We conclude with a challenge for researchers to continue this line of research, to test the model, to find more model factors and directly test the model's assumptions.
Muchos países se enfrentan a problemas sociales similares, pero adoptan soluciones radicalmente diferentes. Esa variación podría deberse a que los países tienen diferentes mentalidades sociales (MMS), lo cual explica por qué se adopta determinada respuesta política (p. ej., emociones, atribuciones). El Modelo de Mentalidad Social ("Modelo MMS") es una modesta aportación teórica al marco de Blumer (1971) y Kingdon (2003), quienes explican cómo y cuándo comienza el proceso político. El Modelo MMS propone seis factores que influyen el MMS de la sociedad, la cual, a su vez, da forma a los procesos políticos descritos por Blumer y Kingdon. Refiriéndonos a la sociedad, esos procesos incluyen 1) acontecimientos y movimientos sociales de alto perfil; 2) situación económica, política y legal; 3) creencias y prácticas culturales; 4) uso de la investigación; 5) preferencia por principios de justicia; y 6) atribuciones de conducta. Este análisis transcultural usa ejemplos de varios países. Concluimos con un desafío a que otros investigadores continúen con esta línea de investigación, pongan a prueba el modelo, encuentren más factores del modelo y pongan a prueba directamente las suposiciones del modelo.
Available from: https://doi.org/10.35295/osls.iisl/0000-0000-0000-1250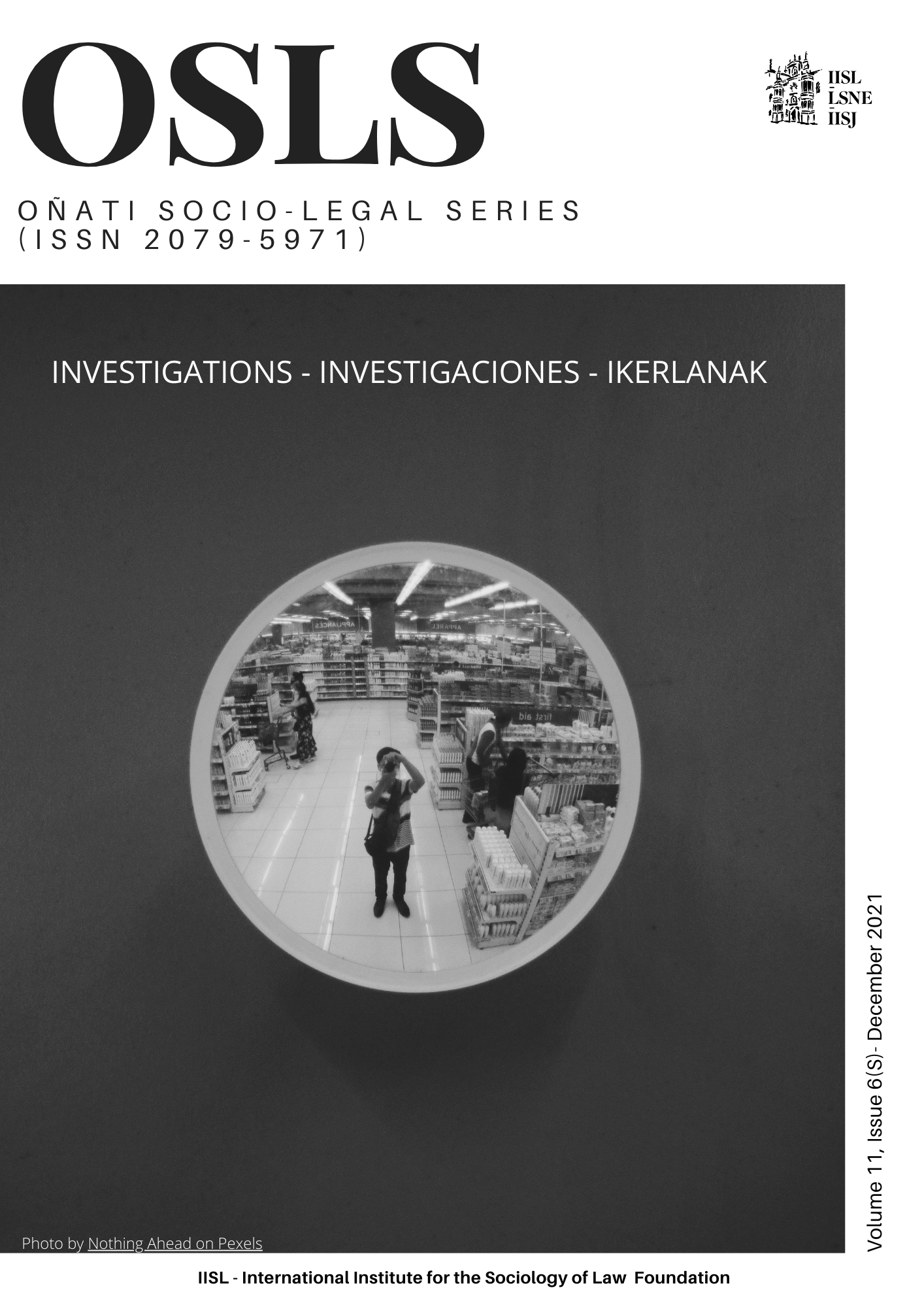 How to Cite
Miller, M. and Westbrook, A. (2021) "The Social Mind-set Model potentially explains varying societies' responses to social and criminal behavior", Oñati Socio-Legal Series, 11(6(S), pp. S402–S424. Available at: https://opo.iisj.net/index.php/osls/article/view/1301 (Accessed: 10 August 2022).
Section
Individual Articles
License
Copyright (c) 2021 Monica Miller, Amber Westbrook
This work is licensed under a Creative Commons Attribution-NonCommercial-NoDerivatives 4.0 International License.
OSLS strictly respects intellectual property rights and it is our policy that the author retains copyright, and articles are made available under a Creative Commons licence. The Creative Commons Non-Commercial Attribution No-Derivatives licence is our default licence, further details available at https://creativecommons.org/licenses/by-nc-nd/4.0 If this is not acceptable to you, please contact us.
The non-exclusive permission you grant to us includes the rights to disseminate the bibliographic details of the article, including the abstract supplied by you, and to authorise others, including bibliographic databases, indexing and contents alerting services, to copy and communicate these details.
For information on how to share and store your own article at each stage of production from submission to final publication, please read our Self-Archiving and Sharing policy.
The Copyright Notice showing the author and co-authors, and the Creative Commons license will be displayed on the article, and you must agree to this as part of the submission process. Please ensure that all co-authors are properly attributed and that they understand and accept these terms.