"Human rights" in dispute: State violence and demands for justice in a comparative perspective
Keywords:
Human rights, state violence, demands for justice, ethnography, Derechos humanos, violencia de estado, demandas por justicia, etnografía
Abstract
This paper proposes a reflection on the "human rights" category, as a native category, endowed with local and specific meanings. Therefore, it utilizes a comparative perspective by contrast on the uses and meanings of the "state violence" category and the building of processes demanding justice in Rio de Janeiro, in comparison to Buenos Aires. Specifically, it focuses on the ethnography produced after the murder of Rio's alderwoman Marielle Franco, to propose the notion of "attack on human rights", showing how the category has been built through an antagonistic logic in Rio de Janeiro.

Este artículo propone una reflexión sobre la categoría "derechos humanos" en cuanto categoría nativa, dotada de sentidos locales y particulares. Para ello, se vale de una perspectiva comparada sobre los usos y sentidos de la categoría violencia de estado y sobre la construcción de los procesos de demanda por justicia en Brasil en contraste con Buenos Aires. Específicamente, se detiene en la etnografía producida a partir del asesinato de la concejala carioca Marielle Franco para proponer la noción de "embate a los derechos humanos", demostrando cómo la categoría, en Río de Janeiro, se ha ido construyendo a través de una lógica antagónica.
Available from: https://doi.org/10.35295/osls.iisl/0000-0000-0000-1182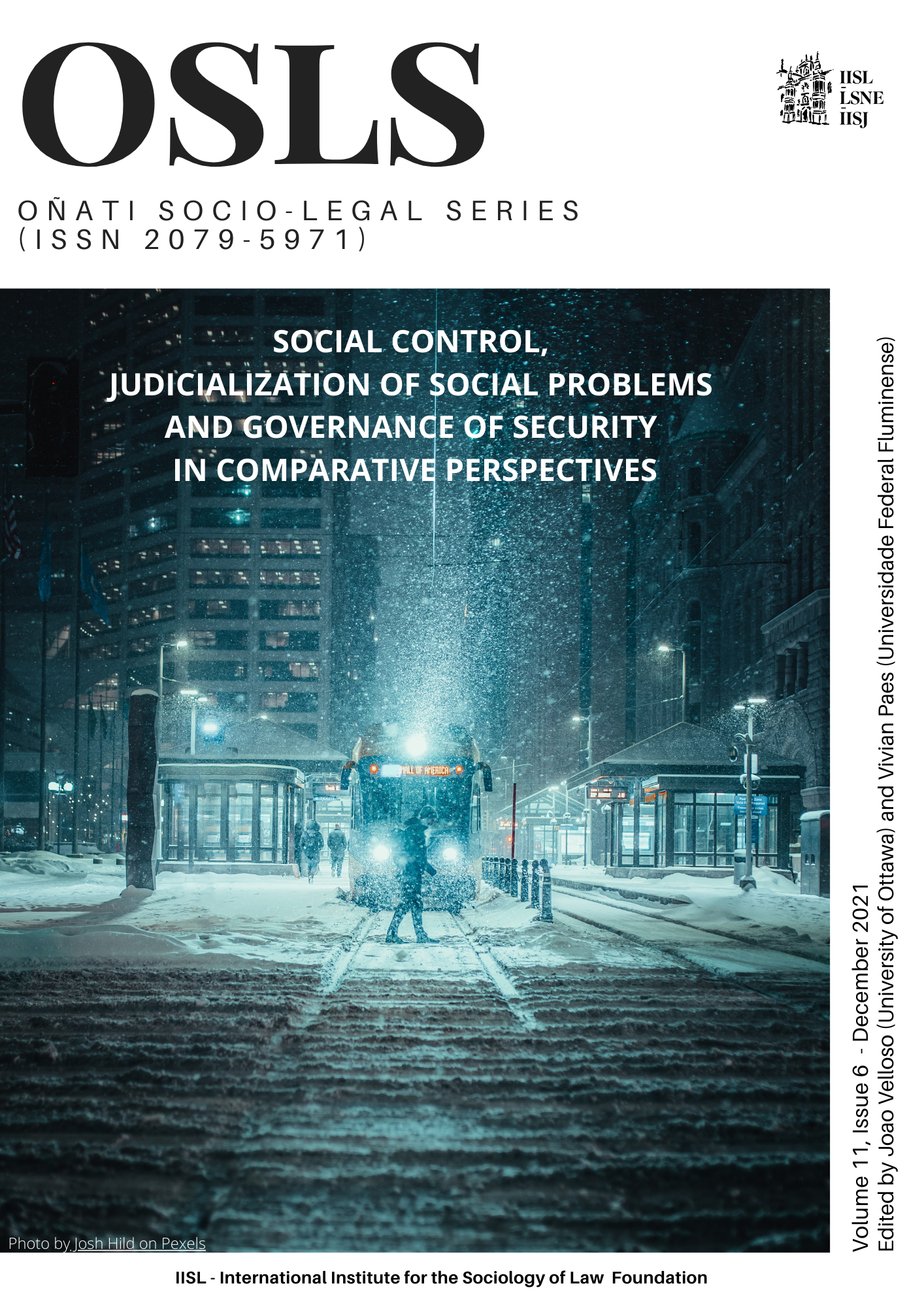 Downloads
Published
13-09-2021 — Updated on 01-12-2021
How to Cite
Eilbaum, L. (2021) "'Human rights' in dispute: State violence and demands for justice in a comparative perspective", Oñati Socio-Legal Series, 11(6), pp. 1292–1310. Available at: https://opo.iisj.net/index.php/osls/article/view/1230 (Accessed: 30 November 2022).
Section
Thematic Articles
License
Copyright (c) 2021 Lucia Eilbaum
This work is licensed under a Creative Commons Attribution-NonCommercial-NoDerivatives 4.0 International License.
OSLS strictly respects intellectual property rights and it is our policy that the author retains copyright, and articles are made available under a Creative Commons licence. The Creative Commons Non-Commercial Attribution No-Derivatives licence is our default licence, further details available at https://creativecommons.org/licenses/by-nc-nd/4.0 If this is not acceptable to you, please contact us.
The non-exclusive permission you grant to us includes the rights to disseminate the bibliographic details of the article, including the abstract supplied by you, and to authorise others, including bibliographic databases, indexing and contents alerting services, to copy and communicate these details.
For information on how to share and store your own article at each stage of production from submission to final publication, please read our Self-Archiving and Sharing policy.
The Copyright Notice showing the author and co-authors, and the Creative Commons license will be displayed on the article, and you must agree to this as part of the submission process. Please ensure that all co-authors are properly attributed and that they understand and accept these terms.