Defensive urbanism and local governance: Perspectives from the Basque Country
Keywords:
Defensive urbanism, homelessness, glocalisation, social control, punitivism, Urbanismo defensivo, sinhogarismo, glocalización, control social, punitivismo
Abstract
In contrast with the perspective of local safety audits for women, which aim to promote the democratic use of public space in the context of inclusive urbanism or pro-social design, defensive urbanism is a term that has been related to situational prevention in order to bar or restrict the use of public space by several stigmatised groups. This trend can be understood in terms of the broken windows theory and zero tolerance approaches in criminology as well as of social exclusion in globalised cities. This paper will tackle the origin and development of the concept of defensive urbanism, as a kind of local governance related to broader trends in securatisation, as well as its visible ramifications in some administrative regulations in some Basque municipalities.

En contraste con las perspectivas de las auditorias locales de seguridad con perspectiva de género, que se dirigen a promover el uso democrático del espacio público bajo el término de urbanismo "inclusivo" o diseño pro-social, el urbanismo defensivo es un término que se relaciona con la prevención situacional para poder evitar o restringir la utilización del espacio público a varios colectivos estigmatizados en los municipios. Esta tendencia puede entenderse dentro de la aplicación de la teoría de las ventanas rotas y las políticas de tolerancia cero en Criminología, así como las prácticas de exclusión social en las ciudades de las sociedades globalizadas. Este artículo trata sobre el origen y desarrollo del concepto de urbanismo defensivo, como manifestación de un tipo de gobernanza local dentro de tendencias más amplias, así como de sus ramificaciones visibles en algunas ordenanzas de ciudades vascas.

Available from: https://doi.org/10.35295/osls.iisl/0000-0000-0000-1138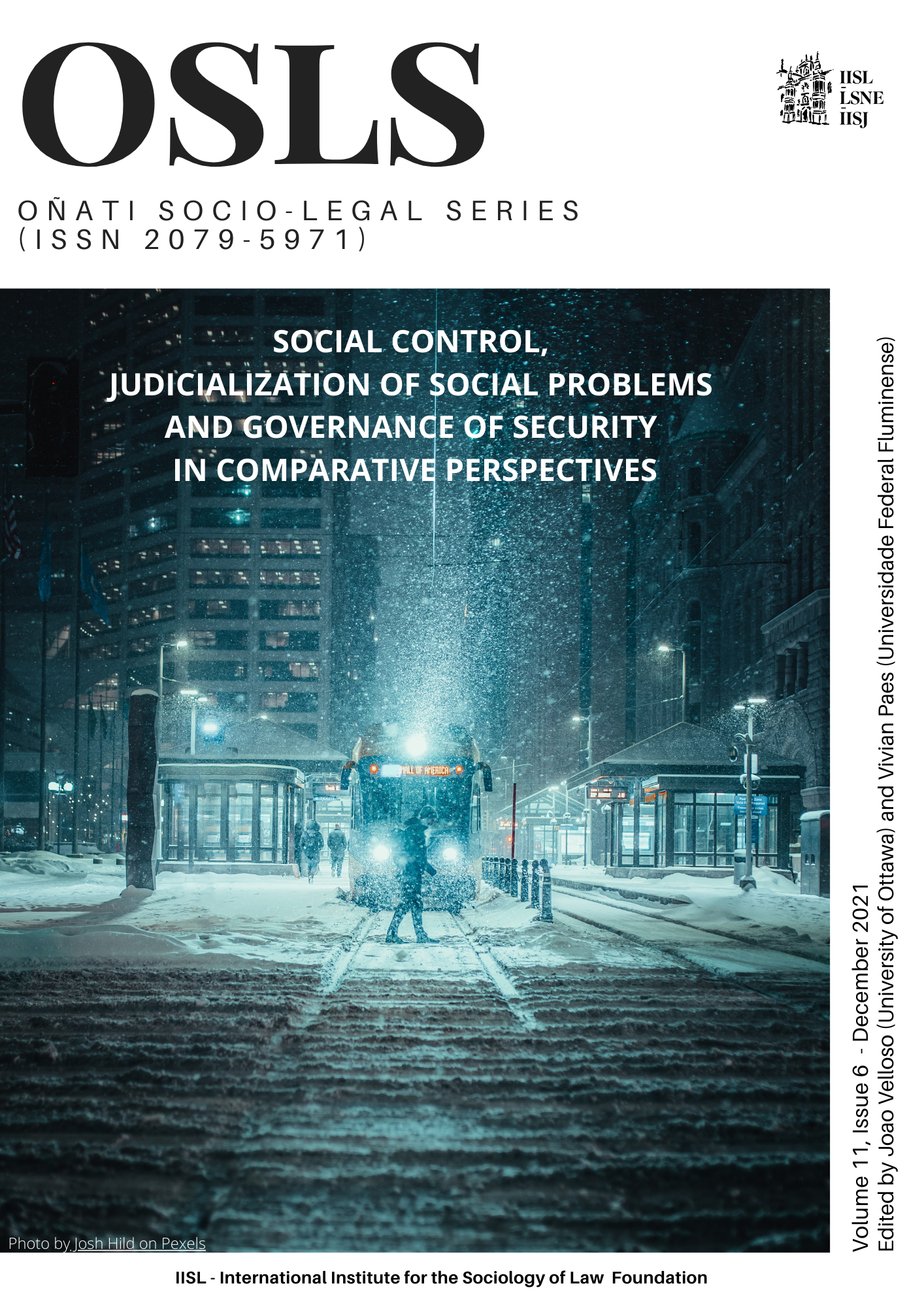 Downloads
Published
13-09-2021 — Updated on 01-12-2021
How to Cite
Varona, G. (2021) "Defensive urbanism and local governance: Perspectives from the Basque Country", Oñati Socio-Legal Series, 11(6), pp. 1273–1291. Available at: https://opo.iisj.net/index.php/osls/article/view/1204 (Accessed: 7 December 2023).
Section
Thematic Articles
License
Copyright (c) 2021 Gema Varona
This work is licensed under a Creative Commons Attribution-NonCommercial-NoDerivatives 4.0 International License.
OSLS strictly respects intellectual property rights and it is our policy that the author retains copyright, and articles are made available under a Creative Commons licence. The Creative Commons Non-Commercial Attribution No-Derivatives licence is our default licence, further details available at https://creativecommons.org/licenses/by-nc-nd/4.0 If this is not acceptable to you, please contact us.
The non-exclusive permission you grant to us includes the rights to disseminate the bibliographic details of the article, including the abstract supplied by you, and to authorise others, including bibliographic databases, indexing and contents alerting services, to copy and communicate these details.
For information on how to share and store your own article at each stage of production from submission to final publication, please read our Self-Archiving and Sharing policy.
The Copyright Notice showing the author and co-authors, and the Creative Commons license will be displayed on the article, and you must agree to this as part of the submission process. Please ensure that all co-authors are properly attributed and that they understand and accept these terms.