Law, Community and Ultima Ratio in Transnational Law
Keywords:
Transnational law, market, democracy, community, soft law, legitimacy, Derecho transnacional, mercado, democracia, comunidad, leyes blandas, legitimidad
Abstract
The paper aims to examine the concept of transnational law and the way market forces affect the notion of community at the transnational level. Can the principle of ultima ratio operate in this context and how should this occur? Recent events, including the expansion of the anti-money laundering legislation and the measures enacted following the economic crisis, will be used as emblematic cases illustrating the development of transnational law and its impact on society. The analysis will also focus on a general discussion on whether the market can be considered an integral part of a transnational community and the extent to which principles and ideas generated in criminal law can contribute to a community-oriented approach.
Este artículo pretende examinar el concepto de derecho transnacional y la forma en las fuerzas del mercado influyen en la noción de comunidad en el ámbito transnacional. ¿Puede el principio de ultima ratio operar en este contexto y cómo debería ocurrir? Los últimos acontecimientos, incluida la ampliación de la legislación contra el blanqueo de dinero y las medidas adoptadas a raíz de la crisis económica, se utilizarán como casos emblemáticos que ilustran el desarrollo del derecho transnacional y su impacto en la sociedad. El análisis se centrará también en un análisis general sobre si el mercado puede ser considerado como parte integrante de una comunidad transnacional y en qué medida los principios e ideas generadas en el derecho penal pueden contribuir a un enfoque orientado a la comunidad.
DOWNLOAD THIS PAPER FROM SSRN: http://ssrn.com/abstract=2200872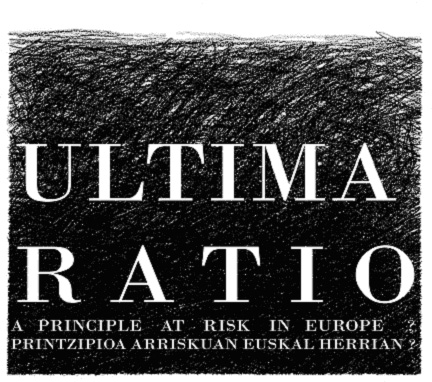 Downloads
How to Cite
Fichera, M. (2012) "Law, Community and Ultima Ratio in Transnational Law", Oñati Socio-Legal Series, 3(1), pp. 62–80. Available at: https://opo.iisj.net/index.php/osls/article/view/226 (Accessed: 28 June 2022).
Section
Part two: Ultima ratio in the post-national context
License
OSLS strictly respects intellectual property rights and it is our policy that the author retains copyright, and articles are made available under a Creative Commons licence. The Creative Commons Non-Commercial Attribution No-Derivatives licence is our default licence, further details available at https://creativecommons.org/licenses/by-nc-nd/4.0 If this is not acceptable to you, please contact us.
The non-exclusive permission you grant to us includes the rights to disseminate the bibliographic details of the article, including the abstract supplied by you, and to authorise others, including bibliographic databases, indexing and contents alerting services, to copy and communicate these details.
For information on how to share and store your own article at each stage of production from submission to final publication, please read our Self-Archiving and Sharing policy.
The Copyright Notice showing the author and co-authors, and the Creative Commons license will be displayed on the article, and you must agree to this as part of the submission process. Please ensure that all co-authors are properly attributed and that they understand and accept these terms.