The Role of the Ultima Ratio Principle in the Jurisprudence of the Norwegian Supreme Court
Keywords:
Criminal law, Principle of legality, Thin ice principle, Johs. Andenæs, Derecho penal, principio de legalidad, principio de precaución
Abstract
The article examines how the ultima ratio principle can be used to analyze and criticize the argumentation of the courts in cases concerning the interpretation of criminal statutes.
Este artículo analiza la forma en la que el principio de ultima ratio se puede utilizar para analizar y criticar los argumentos de los tribunales en casos relacionados con la interpretación de la legislación penal.
DOWNLOAD THIS PAPER FROM SSRN: http://ssrn.com/abstract=2200885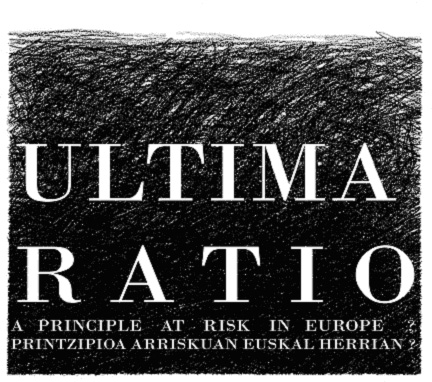 Downloads
How to Cite
Frøberg, T. (2012) "The Role of the Ultima Ratio Principle in the Jurisprudence of the Norwegian Supreme Court", Oñati Socio-Legal Series, 3(1), pp. 125–134. Available at: https://opo.iisj.net/index.php/osls/article/view/195 (Accessed: 28 June 2022).
Section
Part four: Ultima ratio and judicial decision-making
License
OSLS strictly respects intellectual property rights and it is our policy that the author retains copyright, and articles are made available under a Creative Commons licence. The Creative Commons Non-Commercial Attribution No-Derivatives licence is our default licence, further details available at https://creativecommons.org/licenses/by-nc-nd/4.0 If this is not acceptable to you, please contact us.
The non-exclusive permission you grant to us includes the rights to disseminate the bibliographic details of the article, including the abstract supplied by you, and to authorise others, including bibliographic databases, indexing and contents alerting services, to copy and communicate these details.
For information on how to share and store your own article at each stage of production from submission to final publication, please read our Self-Archiving and Sharing policy.
The Copyright Notice showing the author and co-authors, and the Creative Commons license will be displayed on the article, and you must agree to this as part of the submission process. Please ensure that all co-authors are properly attributed and that they understand and accept these terms.