The Constitutional Deficiencies of the German 'Rechtsgutslehre'
Keywords:
Criminology, Constitutional law, constitutional limits of criminal law, democracy and criminal law, democratic criminal law, prohibition of incest, protection of legal goods, , protection of legal interests, Rechtsgutslehre, Ultima Ratio, punishment
Abstract
This paper questions the theoretical merits and constitutional validity of the "Rechtsgutslehre" (doctrine of the protection of legal goods), a widely held doctrine about the limits of legitimate criminalization in Germany and some other jurisdictions. The immediate cause for this reassessment is a recent decision of the German constitutional court which upheld the German incest prohibition and simultaneously rejected the traditional "Rechtsgutslehre" as constitutionally irrelevant, thereby stirring up considerable controversy among academic criminal lawyers. The paper tries to show why the court's view is correct by pointing out the main deficiencies of the doctrine and what criteria a better theory must fulfil.
Este artículo cuestiona los méritos teóricos y la validez constitucional de la "Rechtsgutslehre" (doctrina de la protección de los bienes jurídicos), una doctrina muy extendida acerca de los límites de la criminalización legítima en Alemania y algunas otras jurisdicciones. La causa inmediata de esta nueva valoración es una decisión reciente del Tribunal Constitucional alemán que ratificó la prohibición del incesto en Alemania y al mismo tiempo rechazó el tradicional "Rechtsgutslehre" por ser constitucionalmente irrelevante, lo que provocó una considerable controversia entre la comunidad académica de abogados criminalistas. El artículo trata de mostrar por qué la decisión de la corte es correcta, señalando las deficiencias principales de la doctrina y los criterios que una teoría más adecuada debe cumplir.
DOWNLOAD THIS PAPER FROM SSRN: http://ssrn.com/abstract=2200870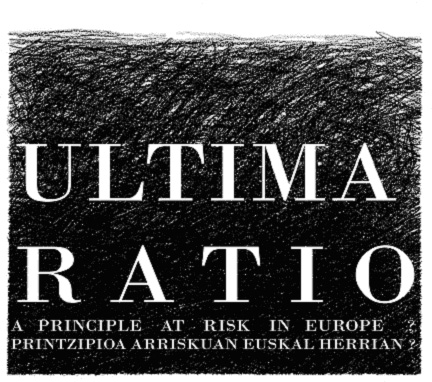 Downloads
How to Cite
Stuckenberg, C.-F. (2012) "The Constitutional Deficiencies of the German 'Rechtsgutslehre'", Oñati Socio-Legal Series, 3(1), pp. 31–41. Available at: https://opo.iisj.net/index.php/osls/article/view/190 (Accessed: 28 June 2022).
Section
Part one: Theoretical approaches on ultima ratio
License
OSLS strictly respects intellectual property rights and it is our policy that the author retains copyright, and articles are made available under a Creative Commons licence. The Creative Commons Non-Commercial Attribution No-Derivatives licence is our default licence, further details available at https://creativecommons.org/licenses/by-nc-nd/4.0 If this is not acceptable to you, please contact us.
The non-exclusive permission you grant to us includes the rights to disseminate the bibliographic details of the article, including the abstract supplied by you, and to authorise others, including bibliographic databases, indexing and contents alerting services, to copy and communicate these details.
For information on how to share and store your own article at each stage of production from submission to final publication, please read our Self-Archiving and Sharing policy.
The Copyright Notice showing the author and co-authors, and the Creative Commons license will be displayed on the article, and you must agree to this as part of the submission process. Please ensure that all co-authors are properly attributed and that they understand and accept these terms.