Arbitrators of safety and authors of law – Legal consciousness, normative pluralism and modulated derogation among European licensed aircraft maintenance engineers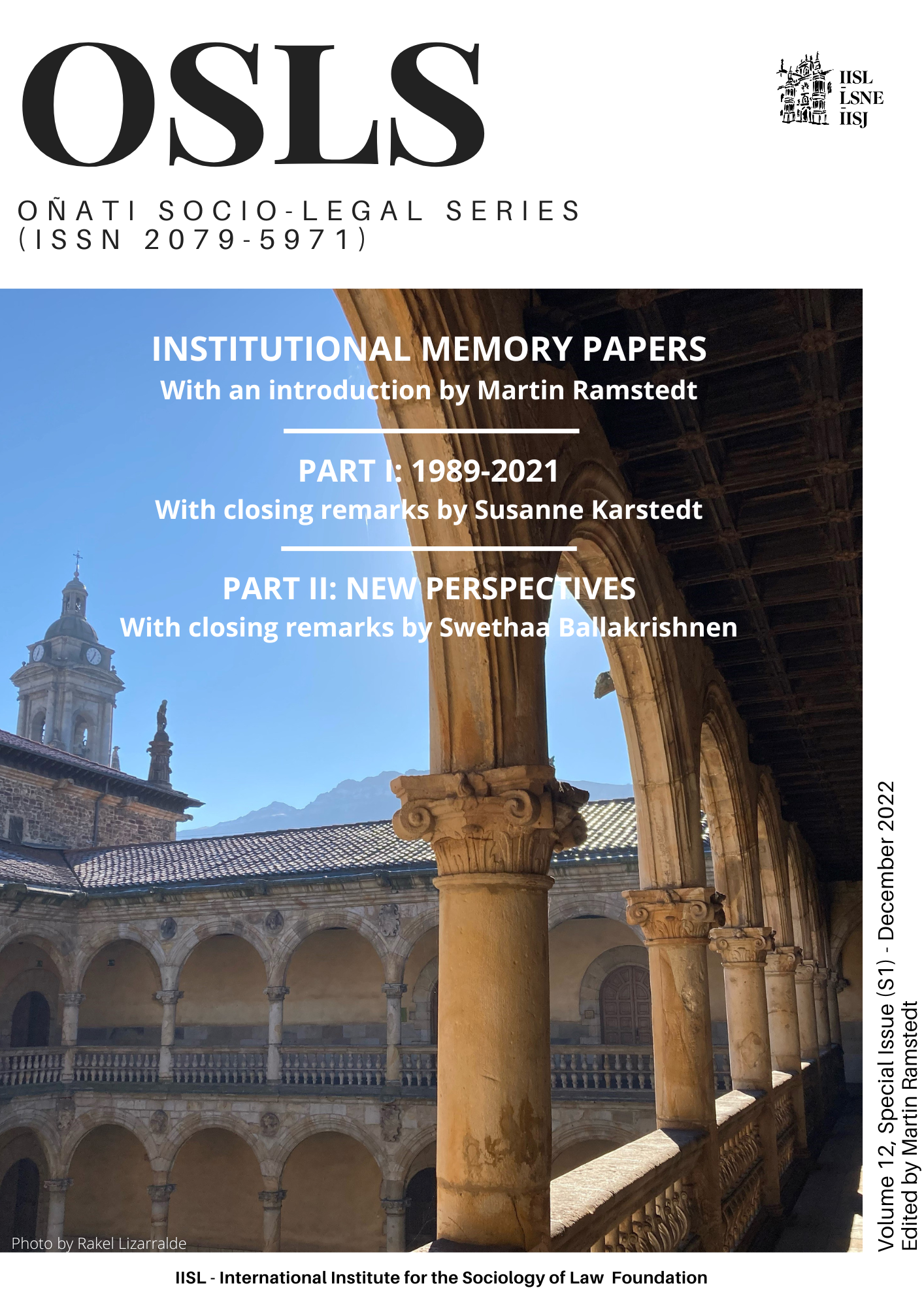 Downloads
How to Cite
Woodlock, J. (2022) "Arbitrators of safety and authors of law – Legal consciousness, normative pluralism and modulated derogation among European licensed aircraft maintenance engineers ", Oñati Socio-Legal Series, 12(S1), pp. S172-S215. Available at: https://opo.iisj.net/index.php/osls/article/view/1525 (Accessed: 27 January 2023).
Section
Institutional Memory Papers II: New perspectives
License
Copyright (c) 2022 John Woodlock
This work is licensed under a Creative Commons Attribution-NonCommercial-NoDerivatives 4.0 International License.
OSLS strictly respects intellectual property rights and it is our policy that the author retains copyright, and articles are made available under a Creative Commons licence. The Creative Commons Non-Commercial Attribution No-Derivatives licence is our default licence, further details available at https://creativecommons.org/licenses/by-nc-nd/4.0 If this is not acceptable to you, please contact us.
The non-exclusive permission you grant to us includes the rights to disseminate the bibliographic details of the article, including the abstract supplied by you, and to authorise others, including bibliographic databases, indexing and contents alerting services, to copy and communicate these details.
For information on how to share and store your own article at each stage of production from submission to final publication, please read our Self-Archiving and Sharing policy.
The Copyright Notice showing the author and co-authors, and the Creative Commons license will be displayed on the article, and you must agree to this as part of the submission process. Please ensure that all co-authors are properly attributed and that they understand and accept these terms.