El renacer de una víctima política: La devolución de la personería jurídica al partido político Unión Patriótica en el contexto de un nuevo derecho electoral de la transición en Colombia
(The rebirth of a political victim: The restitution of the legal status to the political party Unión Patriotica in the context of a new transitional electoral law in Colombia)
Keywords:
justicia transicional, derecho electoral, reparaciones colectivas, víctimas políticas, Uni´´on Patriótica, transitional justice, electoral law, collective reparations, political victims
Abstract
La devolución a la personería jurídica al partido político Unión Patriótica por parte del máximo órgano de lo contencioso administrativo en Colombia es pionera en materia de reparaciones a sujetos políticos victimizados por razón de su ideología. Pero, ¿Qué motivó esa reparación? ¿Qué posibilidades y límites encarna la tarea de reparar a una colectividad política? El texto que se presenta responde esas preguntas a través de una investigación cualitativa que emplea el estudio de caso y que explora, desde diversas fuentes, cómo ha sido tal proceso. El artículo concluye que, a raíz de la devolución de la personería jurídica a la Unión Patriótica, a través de una decisión judicial del Consejo de Estado, este sujeto político ha renacido reclamando un lugar en el espectro político y erigiéndose en pieza clave de comprensión de un nuevo derecho electoral de la transición en Colombia.
The restoration of the legal personality of the Unión Patriótica political party by the highest administrative contentious court in Colombia is a precedent in terms of reparations to political subjects victimized because of their ideology. What was the motivation for this reparation in Colombia? What are the possibilities and limits of the task of reparations to a political collectivity? The text presented answers these questions through a qualitative investigation that employs a case study to explore, from different sources, what this process has been like. The article concludes that, as a result of the return of legal personality to the Unión Patriótica, this political subject has been reborn, reclaiming a place in the political spectrum and becoming a key element in the understanding of a new Colombian electoral law of transition.
Available from: https://doi.org/10.35295/osls.iisl/0000-0000-0000-1249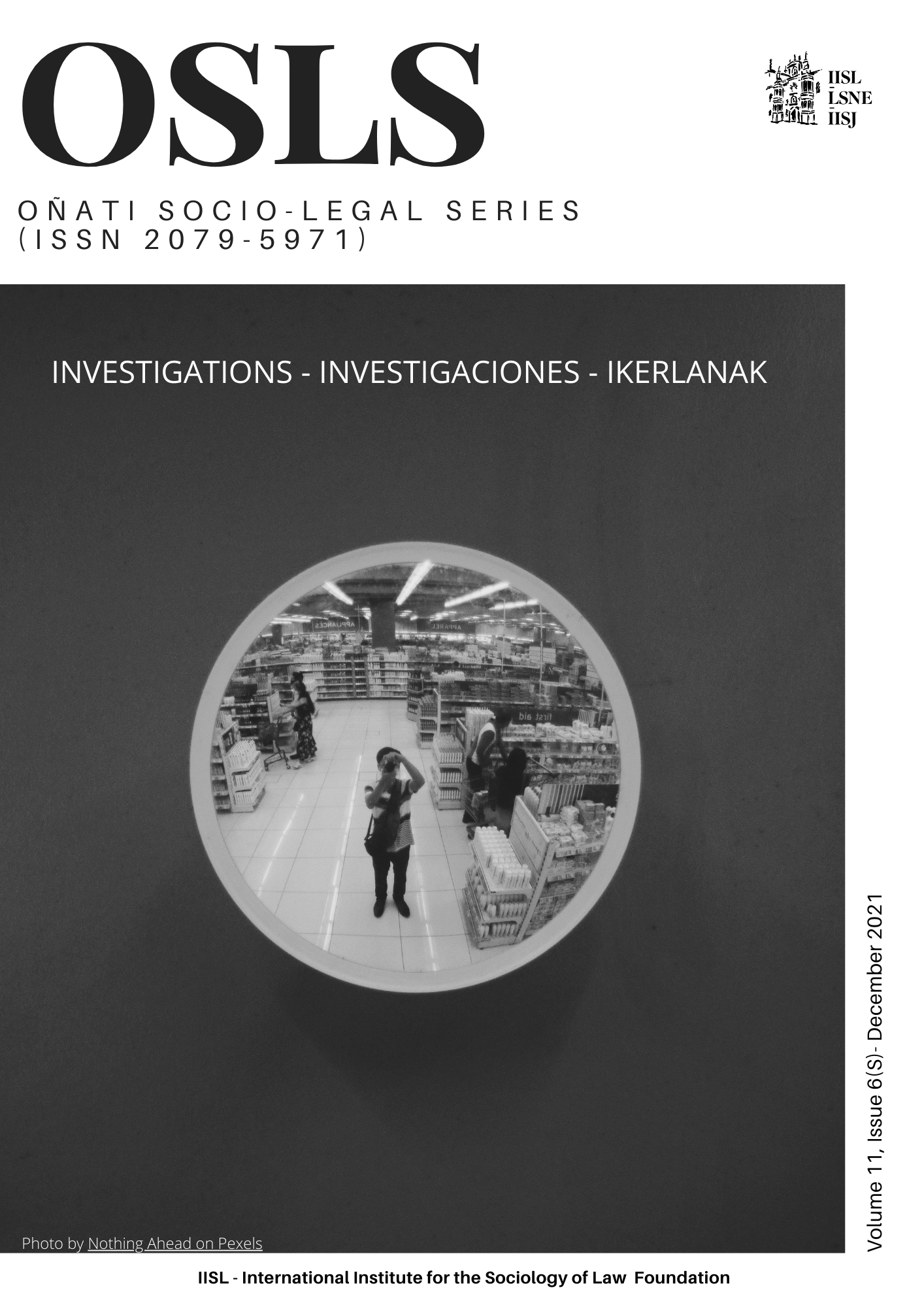 How to Cite
Luna Blanco, T. (2021) "El renacer de una víctima política: La devolución de la personería jurídica al partido político Unión Patriótica en el contexto de un nuevo derecho electoral de la transición en Colombia: (The rebirth of a political victim: The restitution of the legal status to the political party Unión Patriotica in the context of a new transitional electoral law in Colombia)", Oñati Socio-Legal Series, 11(6(S), pp. S373-S401. Available at: https://opo.iisj.net/index.php/osls/article/view/1392 (Accessed: 10 August 2022).
Section
Individual Articles
License
Copyright (c) 2021 Tania Luna Blanco
This work is licensed under a Creative Commons Attribution-NonCommercial-NoDerivatives 4.0 International License.
OSLS strictly respects intellectual property rights and it is our policy that the author retains copyright, and articles are made available under a Creative Commons licence. The Creative Commons Non-Commercial Attribution No-Derivatives licence is our default licence, further details available at https://creativecommons.org/licenses/by-nc-nd/4.0 If this is not acceptable to you, please contact us.
The non-exclusive permission you grant to us includes the rights to disseminate the bibliographic details of the article, including the abstract supplied by you, and to authorise others, including bibliographic databases, indexing and contents alerting services, to copy and communicate these details.
For information on how to share and store your own article at each stage of production from submission to final publication, please read our Self-Archiving and Sharing policy.
The Copyright Notice showing the author and co-authors, and the Creative Commons license will be displayed on the article, and you must agree to this as part of the submission process. Please ensure that all co-authors are properly attributed and that they understand and accept these terms.