The medicalization of family judicial conflicts: A path towards normalization
Keywords:
medicalization, normalization, regulation of parental responsibilities, medicalización, normalización, regulación de responsabilidades parentales
Abstract
This article aims to provide a critical reflection on the process of medicalization of judicial family and children conflicts, exploring how the medical and social science (psychologists, psychiatrists, social workers) discourses and professionals are mingled in Portuguese civil guardianship proceedings. Through the content analysis of a set of judicial processes, we conclude that not only do medical assumptions resonate in the rules of child custody, but there is a tendency in these processes to reduce family conflicts to and treat them as pathological problems and to adopt medical and/or therapeutic and not "exclusively" judicial solutions. The aim is to normalize family and parental relationships that are outside the norm.
Este artículo pretende ofrecer una reflexión crítica sobre el proceso de medicalización de los conflictos judiciales de la familia y la infancia, explorando cómo se mezclan los discursos y los profesionales de la medicina y las ciencias sociales (psicólogos, psiquiatras, trabajadores sociales) en los procesos de tutela civil portugueses. A través del análisis de contenido de un conjunto de procesos judiciales, concluimos que no sólo resuenan los supuestos médicos en las normas de custodia de los hijos, sino que existe una tendencia, en estos procesos, a reducir los conflictos familiares y tratarlos como problemas patológicos y a adoptar soluciones médicas y/o terapéuticas y no "exclusivamente" judiciales. El objetivo es normalizar las relaciones familiares y parentales que están fuera de la norma.
Available from: https://doi.org/10.35295/osls.iisl/0000-0000-0000-1255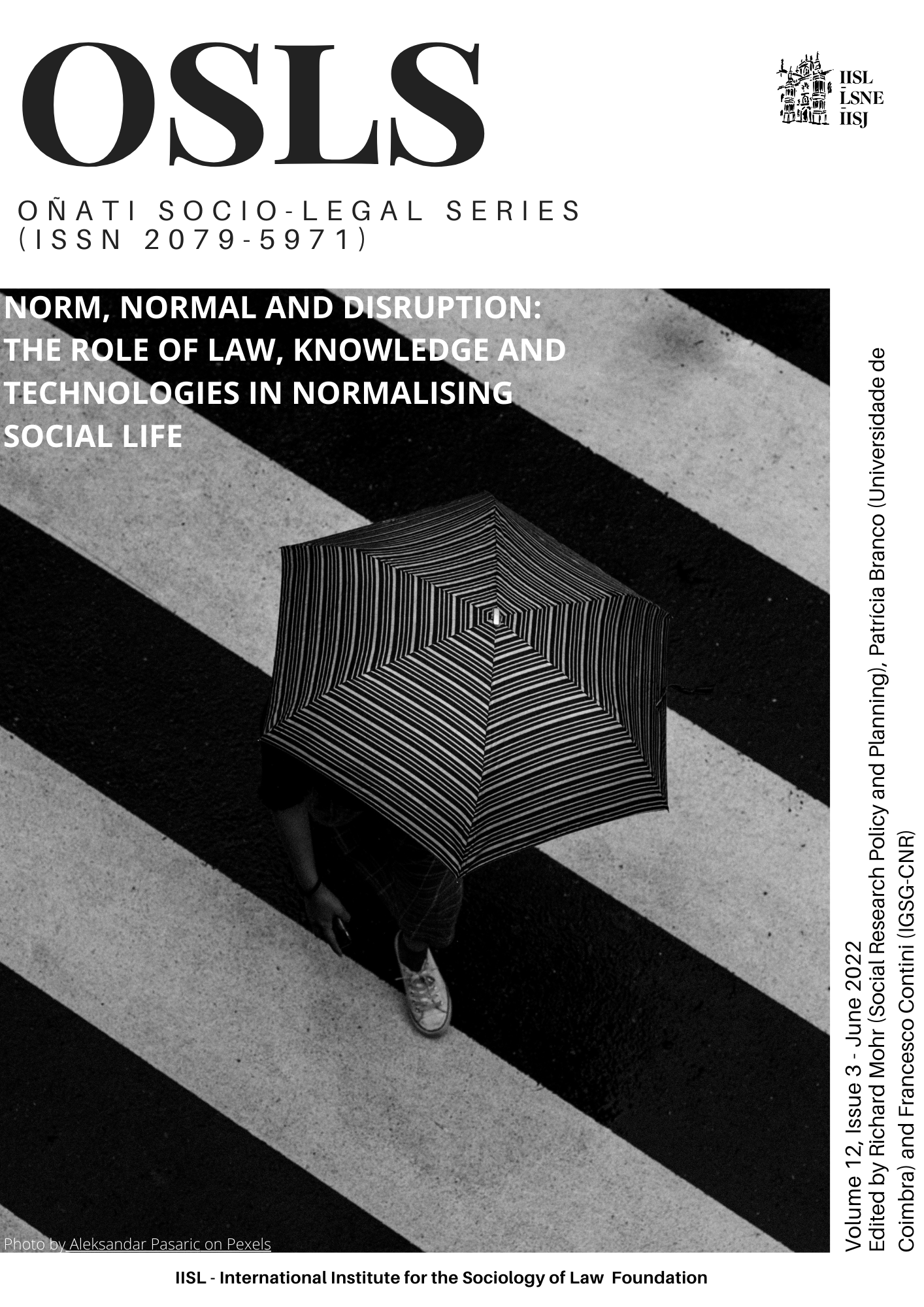 Published
27-01-2022 — Updated on 01-06-2022
How to Cite
Casaleiro, P. (2022) "The medicalization of family judicial conflicts: A path towards normalization", Oñati Socio-Legal Series, 12(3), pp. 424–442. Available at: https://opo.iisj.net/index.php/osls/article/view/1360 (Accessed: 9 June 2023).
License
Copyright (c) 2022 Paula Casaleiro
This work is licensed under a Creative Commons Attribution-NonCommercial-NoDerivatives 4.0 International License.
OSLS strictly respects intellectual property rights and it is our policy that the author retains copyright, and articles are made available under a Creative Commons licence. The Creative Commons Non-Commercial Attribution No-Derivatives licence is our default licence, further details available at https://creativecommons.org/licenses/by-nc-nd/4.0 If this is not acceptable to you, please contact us.
The non-exclusive permission you grant to us includes the rights to disseminate the bibliographic details of the article, including the abstract supplied by you, and to authorise others, including bibliographic databases, indexing and contents alerting services, to copy and communicate these details.
For information on how to share and store your own article at each stage of production from submission to final publication, please read our Self-Archiving and Sharing policy.
The Copyright Notice showing the author and co-authors, and the Creative Commons license will be displayed on the article, and you must agree to this as part of the submission process. Please ensure that all co-authors are properly attributed and that they understand and accept these terms.