From financing needs to criminal terrorism: The role of terrorist financing in crime-terror relations
Keywords:
(Counter)Financing, Terrorism, Crime, Nexus, (contra)financiación, terrorismo, crimen, nexo
Abstract
After twenty years of national and international measures to combat financing of terrorism and money laundering, global terrorism has encountered greater restrictions to access the volume of economic resources it needs which has justified its collaboration with criminal organisations or conversion into criminal-terrorist organisations. This study seeks to analyse crime-terror relations by looking at the influence of the fight against terrorist financing in the evolution of global terrorist organisations, which have developed structures to establish a new range of relationships with transnational organised crime with unprecedented intensity. This article highlights some of the features that differentiate global terrorism from other types of terrorism, especially in terms of its objectives, organisational structures and funding possibilities, as well as pointing out a possible effect of the fight against terrorist financing in the relationship between terrorism and crime. Finally, it offers the different contexts where economic, political and social circumstances have created new cooperation models with organised crime groups.
Tras veinte años de desarrollo de medidas nacionales e internacionales encaminadas a combatir la financiación del terrorismo y el blanqueo de capitales, el terrorismo global ha encontrado grandes restricciones para acceder al volumen de recursos económicos que necesita. Este estudio aborda la influencia de la lucha contra la financiación del terrorismo en la evolución de las organizaciones terroristas globales y en el cambio de la naturaleza y alcance de las relaciones entre el crimen organizado y el terrorismo. Así mismo examina los diferentes contextos en los que las circunstancias económicas, políticas y sociales han propiciado la creación de nuevos modelos de cooperación de las organizaciones terroristas con los grupos criminales organizados.
Available from: https://doi.org/10.35295/osls.iisl/0000-0000-0000-1266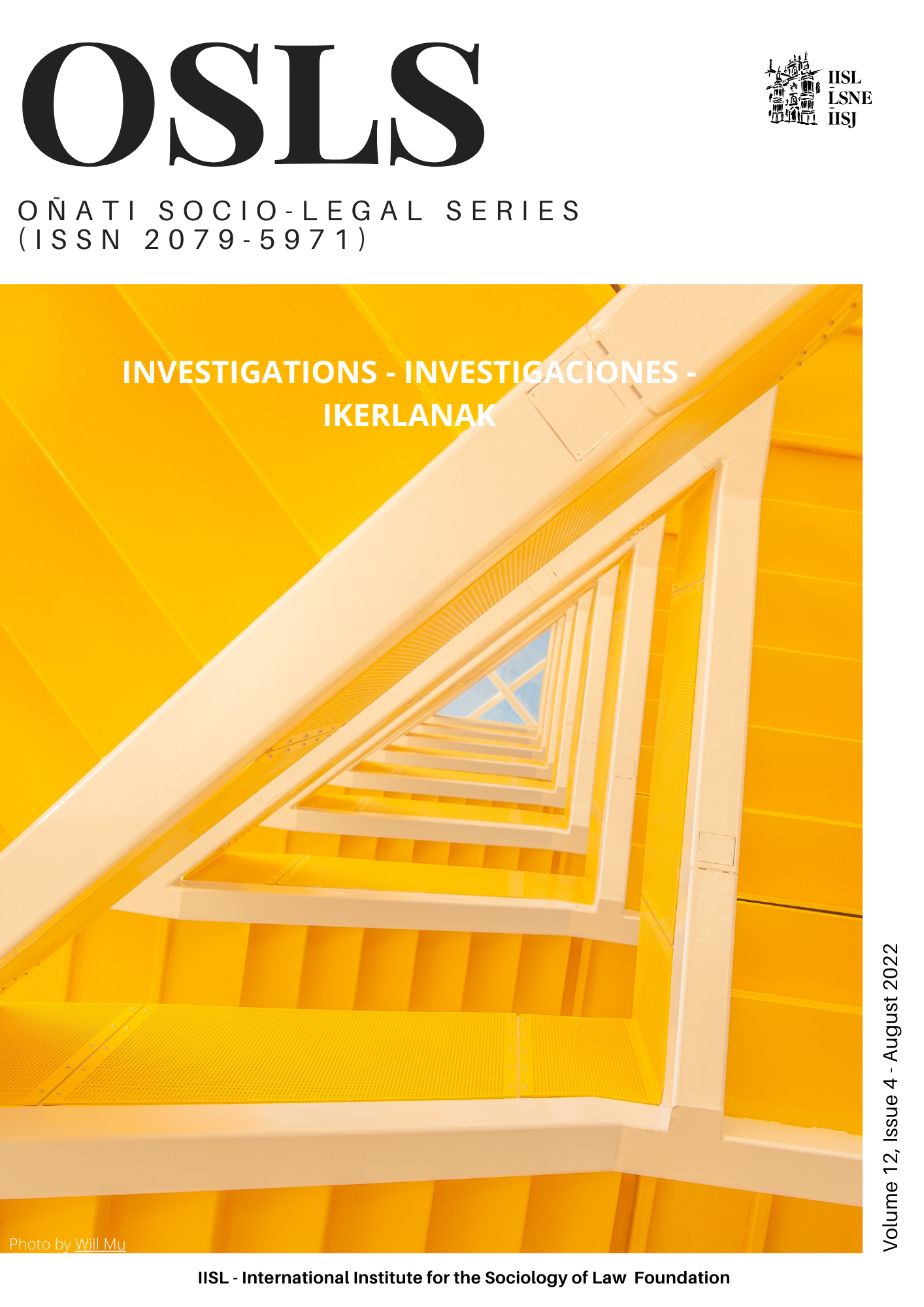 Published
27-01-2022 — Updated on 01-08-2022
How to Cite
Marrero Rocha, I. and Ruipérez Canales, J. (2022) "From financing needs to criminal terrorism: The role of terrorist financing in crime-terror relations", Oñati Socio-Legal Series, 12(4), pp. 762–789. Available at: https://opo.iisj.net/index.php/osls/article/view/1337 (Accessed: 19 August 2022).
Section
Individual Articles
License
Copyright (c) 2022 Inmaculada Marrero Rocha, Javier Ruipérez Canales
This work is licensed under a Creative Commons Attribution-NonCommercial-NoDerivatives 4.0 International License.
OSLS strictly respects intellectual property rights and it is our policy that the author retains copyright, and articles are made available under a Creative Commons licence. The Creative Commons Non-Commercial Attribution No-Derivatives licence is our default licence, further details available at https://creativecommons.org/licenses/by-nc-nd/4.0 If this is not acceptable to you, please contact us.
The non-exclusive permission you grant to us includes the rights to disseminate the bibliographic details of the article, including the abstract supplied by you, and to authorise others, including bibliographic databases, indexing and contents alerting services, to copy and communicate these details.
For information on how to share and store your own article at each stage of production from submission to final publication, please read our Self-Archiving and Sharing policy.
The Copyright Notice showing the author and co-authors, and the Creative Commons license will be displayed on the article, and you must agree to this as part of the submission process. Please ensure that all co-authors are properly attributed and that they understand and accept these terms.