Blood feud through the historical imagination of Ismail Kadare: An analysis of Broken April
Keywords:
Blood feud, Conflict management, Ismail Kadare, law and literature, la longue durée, deuda de sangre, gestión de conflictos, derecho y literatura
Abstract
This paper explores the practice of the blood feud refracted through the prism of Ismail Kadare's Broken April (1978), which is set in early 20th century Albania. Analysis of emerging themes reveals some important insights for Law and Literature. We examine the relationship of the blood feud with a number of themes, which fall under the structural headings of socio-political conditions, social ethos and values, and mechanisms of conflict management. Situating the author's agenda within a perspective of historical imagination, between history and epic, past and present, suggests the perspective of la longue durée in relation to customary laws and feuding. That insight in turn prompts reflections about the survival and continuation of blood feuding as a form of life in contemporary societies.
Este artículo explora la práctica de la deuda de sangre refractada por el prisma de Abril quebrado (1978), de Ismail Kadare, que está ambientado en la Albania de principios del siglo XX. El análisis de los temas emergentes revela algunas percepciones importantes para Derecho y Literatura. Examinamos la relación de la deuda de sangre con ciertos temas que entran en el ámbito de los encabezados estructurales de las condiciones sociopolíticas, el ethos y los valores sociales y los mecanismos de gestión de conflictos. Cuando situamos el temario del autor en una perspectiva de imaginación histórica, entre la historia y la épica, el pasado y el presente, se sugiere la perspectiva de la longue durée relacionada con el derecho consuetudinario y las disputas. Esa visión, a su vez, provoca reflexiones sobre la supervivencia y la continuación de la deuda de sangre como forma de vida en sociedades contemporáneas.
Available from: https://doi.org/10.35295/osls.iisl/0000-0000-0000-1215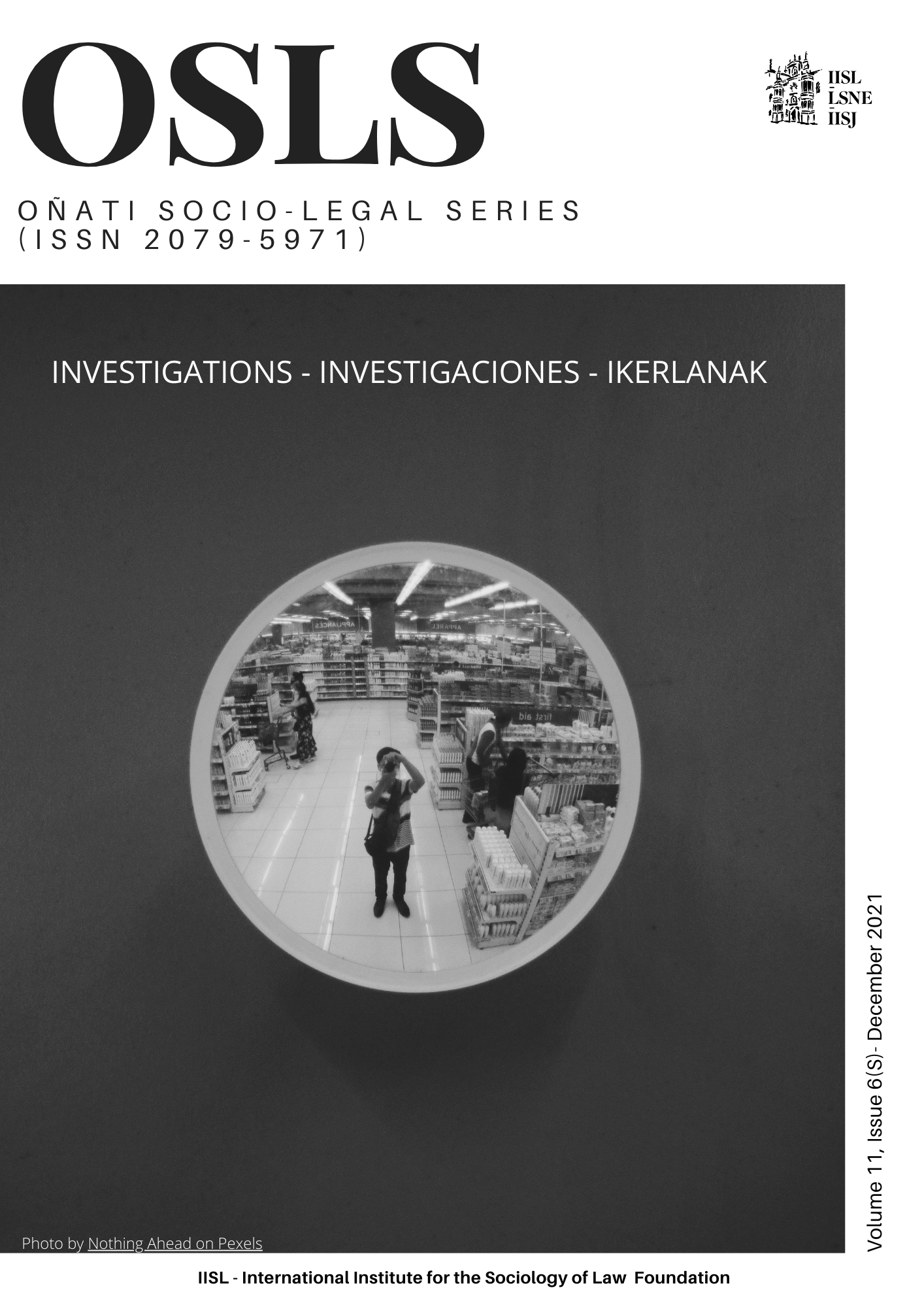 Published
10-09-2021 — Updated on 22-12-2021
How to Cite
Pali, B. and Mackay, R. E. (2021) "Blood feud through the historical imagination of Ismail Kadare: An analysis of Broken April", Oñati Socio-Legal Series, 11(6(S), pp. S164-S186. Available at: https://opo.iisj.net/index.php/osls/article/view/1317 (Accessed: 1 October 2023).
Section
Individual Articles
License
Copyright (c) 2021 Brunilda Pali, Robert E. Mackay
This work is licensed under a Creative Commons Attribution-NonCommercial-NoDerivatives 4.0 International License.
OSLS strictly respects intellectual property rights and it is our policy that the author retains copyright, and articles are made available under a Creative Commons licence. The Creative Commons Non-Commercial Attribution No-Derivatives licence is our default licence, further details available at https://creativecommons.org/licenses/by-nc-nd/4.0 If this is not acceptable to you, please contact us.
The non-exclusive permission you grant to us includes the rights to disseminate the bibliographic details of the article, including the abstract supplied by you, and to authorise others, including bibliographic databases, indexing and contents alerting services, to copy and communicate these details.
For information on how to share and store your own article at each stage of production from submission to final publication, please read our Self-Archiving and Sharing policy.
The Copyright Notice showing the author and co-authors, and the Creative Commons license will be displayed on the article, and you must agree to this as part of the submission process. Please ensure that all co-authors are properly attributed and that they understand and accept these terms.